Which game subscription service is better for you: Xbox Game Pass or PlayStation Now? Nowadays, subscription services may be found at nearly every corner of the internet. In the world of movies and television, Netflix, Amazon Prime, and Disney Plus hold sway, while Spotify and Apple Music are vying for your attention in the world of music. Xbox Game Pass and PlayStation Now are your main alternatives when it comes to video games.
While neither Microsoft's nor Sony's platforms are quite Netflix-style models, both are attractive services that provide new methods to routinely play several games without paying extravagant amounts of money. When a new game you'd like to play comes out every month, this is a handy feature to have.
If you're evaluating the advantages and disadvantages of Xbox Game Pass and PlayStation Now before making a decision on which console to buy, it's important to know the distinctions between the two. When it comes to value and game libraries, we'll go over each service's strengths and weaknesses.
The PlayStation Plus Collection: a detailed explanation of the new library of titles.
Top Xbox One games: must-haves for the console
These are the best PS4 games available right now.
Xbox Game Pass vs PS Now overview
In exchange for a fixed monthly charge, you can access a library of hundreds of titles with either Game Pass or PS Now. As long as your subscription is ongoing, you can keep these games.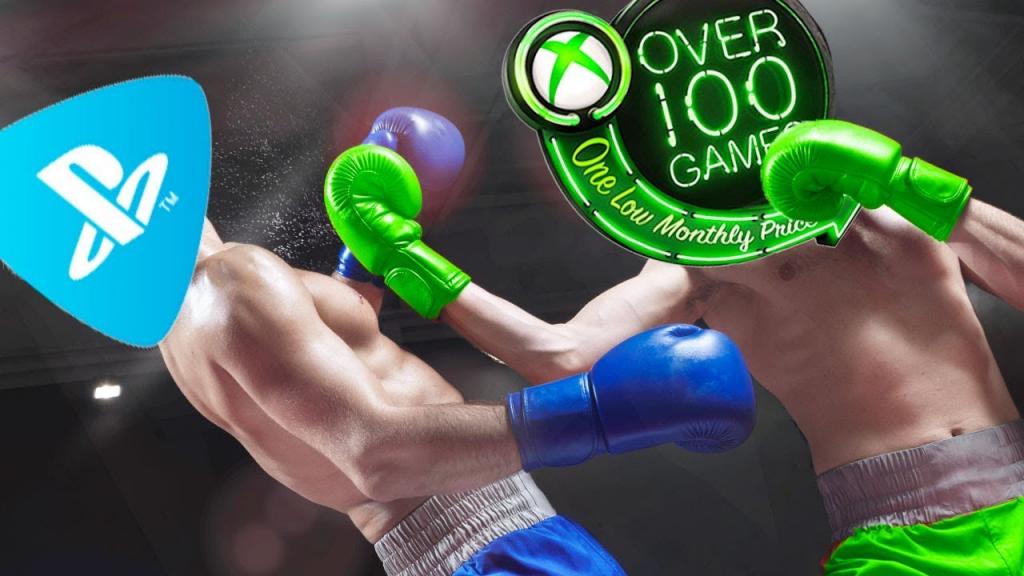 PS Now gives you the choice to stream or download its collection of more than 800 titles to your PC or console. PS Now subscribers with fast enough internet can now play games hosted on a remote server thanks to Sony's 2012 $380 million purchase of Gaikai, a cloud gaming business.
At a minimum, Sony advises at least 5 Mbps, but 10+ is preferable for uninterrupted gameplay, and that can go even higher for the most graphically intense games. However, while this saves space on the hard drive, annoying disconnections may occur in the middle of the game. Ethernet connections are always better than wi-fi connections when it comes to streaming video in the best possible way.
How to install Xbox Game Pass on a Windows computer
PS Now is the only way PC gamers can play Sony exclusives like Bloodborne, The Last of Us, and Uncharted, which are exclusively accessible on the PS4 and PS5. However, recent sources indicate that this may be subject to revision.
To use Game Pass, gamers must have a PC or Xbox system (from One to Series X/S) with enough storage space and time to download the games. You can download as many games as you like and keep them on your computer for up to 30 days.
Game Pass Ultimate users will be able to stream over 100 titles from the Game Pass catalog (which currently includes select EA and Bethesda titles) on their Android phone or tablet when Microsoft's Project xCloud gaming technology (known as Xbox Cloud gaming) launches on September 15, 2020. PlayStation Now doesn't offer cloud gaming, thus Game Pass stands out from the competition.
When it comes to launching Xbox Cloud Gaming, the service is currently available in 22 countries across the world — including the United States — including the United Kingdom and the Czech Republic — as well as the Czech Republic and Canada. Microsoft has stated that Project xCloud can run at speeds of 7 to 10 megabits per second.
All of your progress from the console is carried over when you play cloud gaming on your Android mobile. Gears 5 is available on Xbox One, PlayStation 4, and PC — and you can still play online multiplayer with pals when you switch between platforms. In other words, it should provide a similar gaming experience to what you'd get on a console, but on a smaller screen.
PS Now vs Xbox Game Pass price
Longer-term PlayStation Now subscriptions are possible, although the service is not yet available in Australia.
Playstation Now is $9.99 / £8.99 per month; three months is $24.99 / £22.99; a year is $59.99 / £499.99. The price was recently reduced from $19.99 to match the price of Game Pass in the United States. Purchasing a year's worth of PS Now at once works up to less than $5 per month. In addition, a free trial of seven days can be canceled at any time, so if you run out of time to play, it's worth giving up for a month.
However, PlayStation Plus isn't included in the package, so you'll have to pay $9.99 / £6.99 a month (or $59.99 / £49.99 a year) to play online.
If you're on a console, the Xbox Game Pass base level costs $9.99/£7.99 / AU$10.95 per month, with entry to the PC beta costing $4.99/£3.99.
You can alternatively pay $14.99 a month for Xbox Game Pass Ultimate, which provides more value for your money. With a Game Pass Ultimate subscription users get access to Game Pass, Xbox Live Gold, Game Pass for PC, cloud gaming and EA Play (formerly known as EA Access and Origin Access) for one flat fee. For Game Pass Ultimate customers, Xbox Cloud Gaming and EA Play for consoles are now included in the service.
You can get the first three months of Game Pass for $1/£1/AU$1 from Microsoft if you're new to the service.
Xbox Game Pass vs PS Now games
The popularity of Xbox Game Pass skyrocketed in 2019 thanks to some major triple-A titles. The Outer Worlds and Gears 5 were among the highly anticipated titles that debuted on the platform on day one, with other Microsoft first-party exclusives. To ensure that its first-party exclusives, such as Halo: Infinite and Fable, are available when the service launches, Microsoft has promised to bringing them to the service at launch.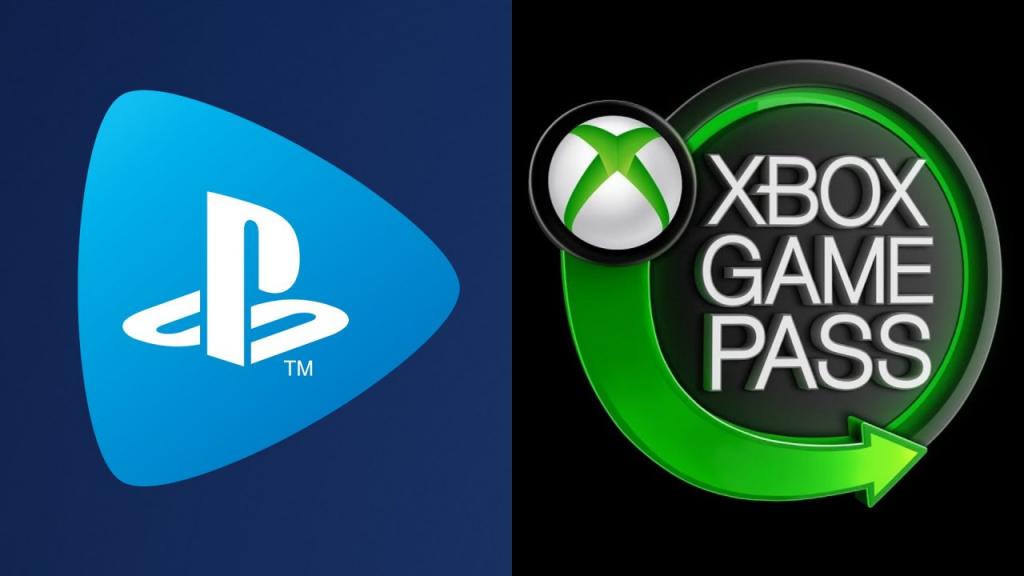 At any one time, there are roughly 200 Game Pass titles available, with new titles added every month, while a smaller collection of 150 titles is accessible on Game Pass for PC. The games available are a mix of Xbox One and Xbox 360 titles. Look at the Game Pass tab on your console to discover which games are being removed. Game Pass games can be purchased and kept at a 20% discount and the accompanying DLC at a 10% discount.
In addition to partnering with EA and purchasing Bethesda, Microsoft has improved its Game Pass product and raised the bar even higher by acquiring the latter. EA Play is now available to Game Pass Ultimate users on consoles, with PC compatibility expected in the near future. As a result, Game Pass customers will now have access to more than 60 EA games, many of which will be playable on Android through Project xCloud. Access to special in-game challenges, rewards, and content, as well as savings on digital purchases from EA and access to game trials, are also included for subscribers.
Because Microsoft has acquired Bethesda, Game Pass subscribers are now able to play popular Bethesda titles like DM and Dishonored; this makes the service more interesting to those who already use it.
PS Now, on the other hand, has a larger selection of titles, but it's a case of number vs. quality. PlayStation's 800+ game catalog is always being expanded with new releases from the PS2, PS3, and PS4 generations. This program, which includes Sony exclusives The Last of Us and Horizon: Zero Dawn, is an attempt by Sony to bring in additional blockbuster titles. Since Game Pass is a subscription service, first-party titles are not usually accessible right away. That being said, it's a terrific method to play classic games without having to load up a retro system.
Face Value
A product's face value, while only a small portion of the equation, creates a lasting impression on the consumer. PlayStation Now features a single-point subscription strategy that gives customers access to its collection of content for $9.99 per month. More than 800 titles from Sony's previous console generations are available to subscribers via cloud streaming or download to a PS4 or PS5 locally.
Compared to the PlayStation Plus, Xbox Game Pass has more content. Microsoft's Xbox Game Pass for PC and console costs $9.99 a month, while Xbox Game Pass Ultimate costs $14.99 per month for the ultimate package. Over a hundred titles are included in the base memberships, as well as early access to Microsoft's first-party content and select AAA releases. EA Play and access to xCloud are two of the most notable bonuses for Game Pass Ultimate and PC subscribers.
The sheer number of experiences accessible on PlayStation Now appears to be a marginally superior option to the PlayStation Store.
Quality of Included Content
The quality of the content featured in Xbox Game Pass's catalog may be extremely subjective to a player's taste, yet this is an obvious advantage for Xbox Game Pass. While PlayStation has over 600 experiences in its library, users won't be able to get their hands on the newest and greatest AAA titles until much after the initial release date. Although gamers who missed out on exclusives like Bloodborne and The Last of Us have a lot to enjoy.
The quality of Xbox Game Pass more than makes up for the lack of content it has, making it a better value than its direct competitor. Most first-party titles are included, which is usually a bonus, but there are a few standouts, including the recently removed Red Dead Redemption 2. In addition, a number of games, including Outriders and MLB The Show 21, will be available when the program launches. ZeniMax Media, the parent company of Bethesda, was recently acquired by Xbox and added to the service along with EA Play and speculations of potential Ubisoft+ inclusion.
Streaming Experience
Sony's PlayStation Now is a streaming service, but Microsoft's Xbox Game Pass is a subscription service that allows you to play games locally. When it comes to streaming services, PlayStation Now might be a better option for players because it allows customers to access the whole catalog on any supported platform for a lesser monthly fee.
As of this writing, PlayStation Now is the best option for gamers that just want to play their games over the internet.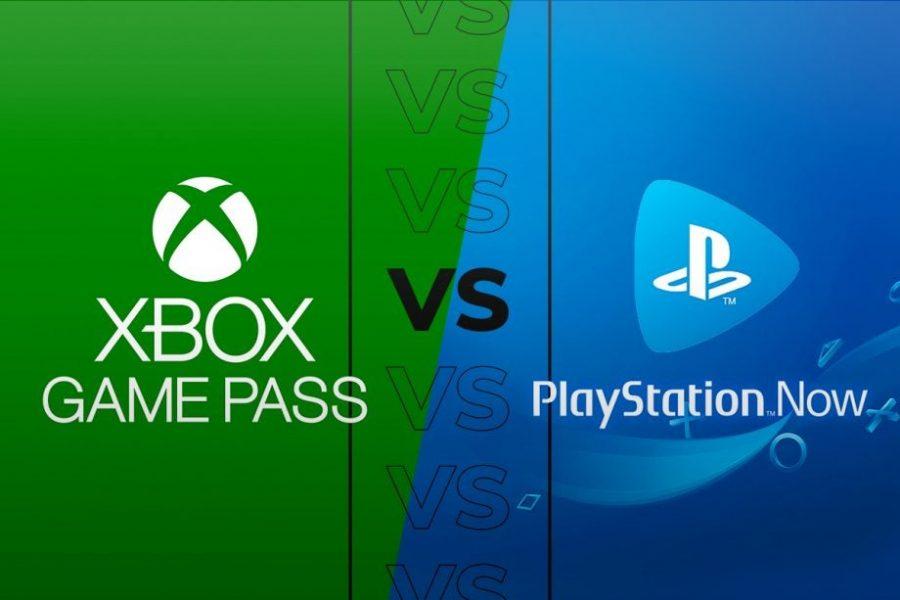 Future Promise and Verdict
Finally, there is the promise and assistance of the future. If you're going to stick with a service for the long haul, you'll need to take a close look at the company's goals for the future. Microsoft has aggressively advertised Xbox Game Pass as a crucial element of the Xbox experience, and many gamers are considering purchasing a console just to take advantage of the program.
Despite this, PlayStation Now is receiving little attention and does not appear to be on the verge of making any major adjustments in the near future. First-party games like Ghost of Tsushima and The Last of Us Part 2 are missing from the service and there is no possibility to stream PS5 games using the service, which makes the notion of currently investing in the service more difficult to accept. There's no official word from PlayStation CEO Jim Ryan, though, as to when or what modifications will be made to the service in the future.
To summarize, both services are extremely cost-effective, but each has its own set of advantages and disadvantages. There are some gamers who prefer to play games on their own computers and consoles rather than stream them, thus PlayStation Now may be the best option for them.
The games library on the PlayStation Now and Xbox Game Pass
PlayStation Now includes 860 games, 401 of which are from the PS4 generation. There are no PlayStation 5 exclusives, but PC gamers may get all of the games via streaming. In total, Xbox Game Pass offers 383 titles, with 318 of those being from the Xbox 360 generation. Only 338 of these titles are playable on PC, but 54 of them are for the Xbox Series X|S, the next generation of consoles.
Only on the console can you play the whole PS3 library, which is why PlayStation Now is so popular. Because of this, Xbox Game Pass is able to provide a greater selection of high-quality titles. In addition, there will be 5-7 new titles added to the program each month. The company's first-party studio games will be available to Game Pass subscribers right away. This includes Bethesda's upcoming Starfield and other titles. As a bonus, Ultimate subscribers will have access to the PC and EA Play libraries.
FAQS:
Is PS Now better than Game Pass?
Compared to Xbox Game Pass, PlayStation Now is actually less expensive and includes more games. You'll pay $60 for a year's worth of PS Now and $15 for a year's worth of Game Pass Ultimate, which works out to $5 per month.
Does PlayStation have something like Xbox Game Pass?
Sony is rumored to be working on a new game subscription service to compete with Xbox Game Pass. A subscription service called PlayStation Plus now provides gamers with "free" monthly games, with new titles being added each month.
Is Xbox Game Pass better than PS Plus?
The Xbox Game Pass vs. PlayStation Now comparison results
Is PS Now any good?
If you're a PlayStation lover and have a backlog of games you'd like to play, PS Now is an excellent option. It's great to download PS4 games locally, but the cloud saving concerns make it better to buy the disc. Playing on the PS2 is a delight, however.
Conclusion:
However, PS Now may be able to catch up to Xbox Game Pass in mid-2021 with some modifications. To Microsoft's advantage, the quality of its library, the rapidity with which its first-party games are released, and the certainty with which Microsoft is committed to making Game Pass a huge success through the addition of cloud gaming, partnerships, and acquisitions are the most important factors.
PS Now, on the other hand, has been steadily improving, if more subtly. Aside from adding more, stronger titles to its collection and cutting prices, Sony has also launched downloads to go along with its streaming offerings. With some of the most recent first and third-party offers, it'll do even better than it already is.
Sony and Microsoft, on the other hand, are certain to make significant investments in both of their subscription services. If the green team is to continue their current success, Sony will have to begin publishing its titles on PS Now at launch in order to keep up. With Google and Amazon both vying for a piece of the video gaming pie, the winner of the subscription battleground may very well decide the next-generation console conflict.