Despite the fact that the majority of video games are now Shooters or Action RPGs, a small yet dedicated group of players still enjoys the original horror genre. New games like Resident Evil 6, which put the emphasis on producing a horror-themed experience that appeals to players who are Call of Duty fans, are a disgrace (Capcom has acknowledged that they intended to draw in CoD players) The future of old-fashioned horror titles is bleak. Fortunately, indie horror games like Amnesia: The Dark Descent and Outlast may have rekindled our love for the genre.
SOMA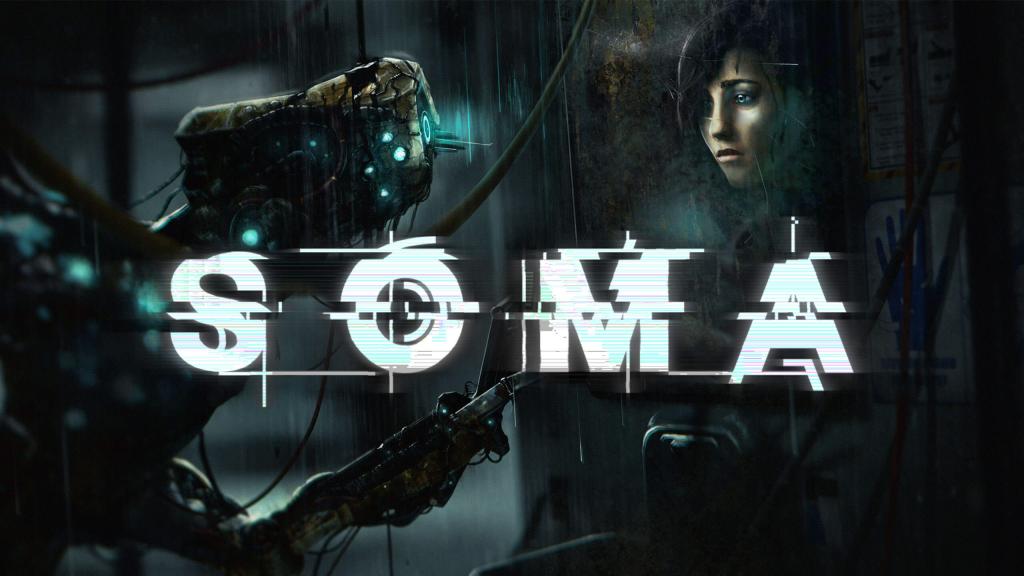 The 2015 title SOMA by Frictional Games would presumably be the second logical choice on the list. Amnesia is clearly a source of influence for SOMA, although the game's focus is more on the plot than its predecessor's survival horror elements.
Puzzles are fewer in this game than in Amnesia, and resources are scarce as well as enemy encounters are less frequent. Later on, the game's creators added a "safe mode" as well.
For folks who don't want to become involved in the horror components of the game but still want to know the story, the player can make the adversaries completely passive and play like a regular walking simulator, making the game more approachable.
Even though it's a very debatable point, I believe SOMA is Frictional's best game, despite its differences from their other titles.
Outlast
Outlast was the game that came out shortly after Amnesia and helped launch the careers of several broadcasters. Set in an insane institution, Outlast's horror elements are far simpler than Frictional's, but the game still excels in other ways.
It's true that the narrative isn't comparable to Amnesia or any other Frictional game (which seems a little tacked on because the game needs one). Even while the technical parts are stunning, the emotion isn't quite as elevated as it will be in 2022. Outlast, on the other hand, succeeds in its staged chases and jumpscares, and that is why it deserves to be recognized.
As many chase and stealth scenes are played out in dark areas, this allows players to see in the dark without revealing their location to nearby foes.
Additionally, Outlast 2 was released in 2017 and includes the same advantages and disadvantages as the original. So, if you enjoyed the first game because of the suspenseful chases, gore, and jumpscares, you can expect the same level of enjoyment from the sequel.
Alien: Isolation
In terms of survival games, Alien: Isolation is one of the most effective ever made. It's heavily influenced by the first Alien movie, which came out in 1979. Isolation attempts to bring back H.R. Giger's Alien to its original splendor as an unstoppable death machine. It accomplishes what it sets out to do with astonishing ease.
It's the Aliens, In any case, it's incredibly erratic while also being incredibly clever. When it detects changes in the environment, it responds to them with sound, and the user is not protected if it is nearby. Getting caught by it is far worse, as there is no way to flee or escape it after you've been caught.
While the creature may be temporarily scared away or distracted by some tools, the alien is more likely to return with a vengeance following the incident so staying clear of contact is the best option.
It is advised to avoid making contact with the alien if you want to avoid the possibility of the monster returning after the encounter with a vengeance.
For the entirety of the 15+-hour campaign, traveling through the muck and hiding the impenetrable, one-hit-kill monster may be boring, to put it mildly.
Layers of Fear
Using the environment's subtle clues and storytelling, The Layers of Fear has the player explore the outskirts of the protagonist's house (or, rather, his imagination).
Because there are no resources or difficulties to deal with, it's more like a walking simulator than Amnesia. It's a unique game, albeit a touch gimmicky at times, thanks to the game's continually changing setting.
Project Nightmares Case 36: Henrietta Kedward
First-person horror game Project Nightmares Case 36: Henrietta Kedward follows Amnesia's footsteps. Project Nightmare is tasked with investigating a variety of supposedly evil artifacts.
Home Sweet Home
You play as the husband of a woman who mysteriously vanishes from their home in the first-person horror adventure game, Home Sweet Home. He wakes up in the middle of a mystical world in the middle of the night.
The Peterson Case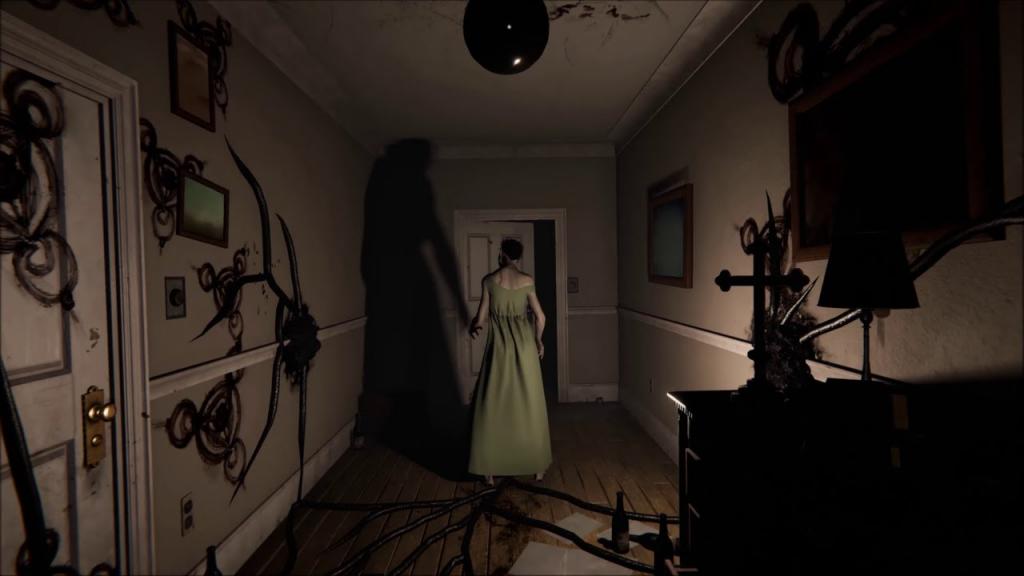 In this psychological horror game for first-person gamers, investigate the mysteries surrounding Roswell, New Mexico.
The Beast Inside
An CIA cryptanalyst is on the hunt for answers to the Cold War's greatest riddles in The Beast Inside. Adam discovers an old diary while out foraging in the woods. As the journal is opened, the past and future are brought together.
Monstrum
A randomly generated world is at the heart of Monstrum, a survival horror game. It does an excellent job using the basic survival horror strategy which you might be already familiar with from other games like Amnesia or Alien: Isolation.
By traveling the computer-generated spacecraft, the player must find a path to freedom. Despite this, the voyage will not be without its challenges, as the player will be pursued by three creatures, each of which exhibits a distinct personality and must be avoided in a different manner.
There are some limitations to using a procedural generation in the current day and age. The game's "travel from point A to point B to acquire an item and then return it to point A" strategy causes the environments to feel generic and repetitive after only a few minutes of gameplay.
This means that in terms of game design or plot, Monstrum is clearly inferior to Amnesia. However, if you get a kick out of being trapped in a maze with an unstoppable monster and having to fight your way out, then this might be worth a look.
Visage
Currently available as an Early Access title, Visage is a stunningly rendered horror game. Both the first-person perspective and the dimly lit corridors indicate that this game was intended to be a nod to P.T.
In contrast to Amnesia's sanity gauge, Visage's survival mechanisms aren't nearly as important to the story or setting as they are in Amnesia.
In Visage, however, keeping your sanity in check is critical because the consequences for a low level of sanity are far more severe because of the effects of paranormal events and darkness. Mental health deterioration is expected to accelerate when players are exposed to more paranormal events and hostile monsters.
It was originally intended that "sanity potions" be used in Amnesia, but it was scrapped due to concerns that they might cause the disease to worsen. However, light spots in the house can help restore some of their sanity much more quickly.
However, Visage is a fantastic game that has already amassed a sizable fanbase in less than two years on Early Access.
Condemned 2: Bloodshot
The original game of the series, Condemned, gets a sequel in the form of Condemned 2: Bloodshot. It's essentially the same game, but with a lot of incredibly well-designed melee fighting and harrowing components. However, like the original, it can only be played on a PC. The game itself, on the other hand, is excellent!
The Walking Dead
I'm not referring to the Activision-published first-person shooter. It was a complete and utter flop.
Telltale's outstanding episodic adventure series is what I'm referring about here. The gameplay may not be identical to Amnesia in any manner once you start playing, yet there are certain similarities between the two.
Silent Hill 3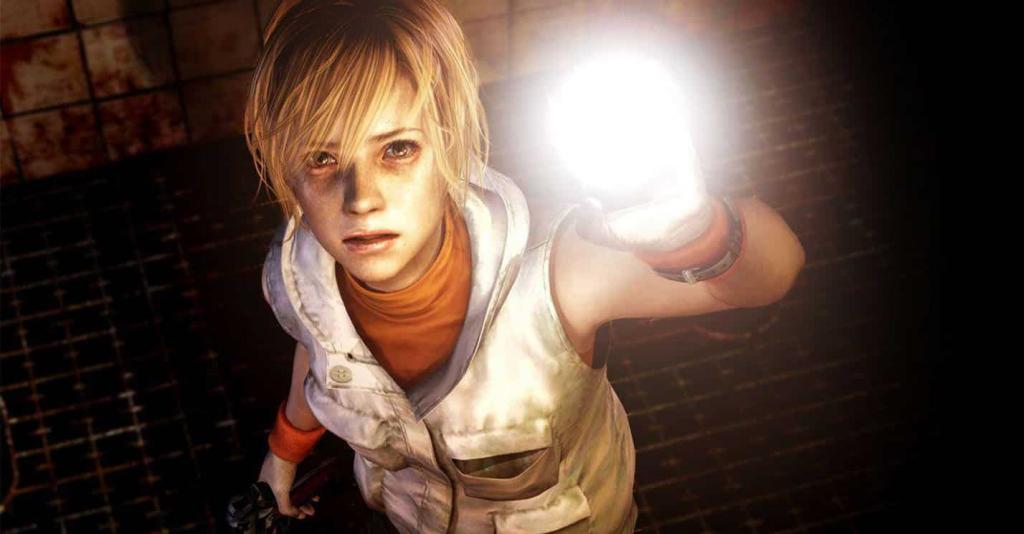 I've always preferred the Silent Hill series to the Resident Evil series as a gaming favorite. Since Silent Hill 3 is seeking to bring in COD players, I've found myself loving the former more than I ever have before. The Silent Hill games, notably Silent Hill 3, are known for putting players in perilous circumstances where they have no one to turn to for assistance. At this point, you're likely to start cussing and swearing out of nervousness.
FAQS:
Does amnesia have more value than Outlast?
In my opinion, Amnesia is the scariest of the two games I've played, but Outlast doesn't quite measure up. Fans of the horror genre may argue that Amnesia and Outlast are among the best games in the genre, but I'm here to argue that Amnesia offers a superior experience.
Which amnesia-related game is the most frightening?
As with the original Dark Descent, Amnesia: Rebirth aims to follow in its footsteps and establish the current state of survival and psychological terror. Most horror fans regarded it as the scariest game ever, and with good reason.
Conclusion:
To conclude, these are the best Amnesia: The Dark Descent-like horror games on the market. Amnesia is a singular experience, if you think about it. It is our opinion that none of the other Frictional Games titles truly evoke the Amnesia experience. You can see, as you can see, that there are a lot of games that are similar to Amnesia in some way or another.