The greatest games like Outriders that you can play right now are included in this list of the most popular looter shooter games.
Outriders, a recent PC and platform looter shooter, adds several new twists to the genre's original structure.
However, it's not the only shooter RPG out there, so you'll have no problem finding others that are just as enjoyable.
We've compiled a list of the finest shooters and role-playing games like Outriders to play in 2022, so check it out!
In the future, we'll add more games like Outriders to this list, so be sure to come back and let us know if we've missed any of your favorites!
Aliens: Fireteam Elite
Windows, PlayStation 4, PlayStation 5, Xbox One, and Xbox One X/S
Aliens: Fireteam Elite, a co-op-friendly third-person shooter with RPG components, is our first choice for Outriders lovers.
Space marines tasked with investigating alien colonies infected by Xenomorphs and hostile androids can be played by up to three people in this cooperative shooter.
Space marines can choose from a variety of abilities, weaponry, and customization options in the game, much like Outriders.
Each mission culminates in a massive boss battle after you've fought your way through waves of fodder adversaries and mini-bosses in order to gather riches.
Returnal
Playstation 5
The PlayStation-exclusive third-person shooter Returnal will appeal to Outriders enthusiasts despite the fact that it does not offer cooperative play.
While exploring an extraterrestrial planet seeking for the mystery signal, an astronaut discovers she is in a time loop and can't leave.
Resurrecting after each death, she is more equipped to take on ever-shifting landscapes populated by extraterrestrial adversaries thanks to her increased knowledge and ammunition.
Unlike Outriders, Returnal's story is based on science fiction, and any players who manage to escape out of the loop are presented with some unexpected findings.
Godfall
PlayStation 4 and PlayStation 5
Instead of trying to reimagine the looter shooter genre, Godfall sticks to a tried-and-true gameplay cycle to keep players interested and delighted.
To date, the game's narrative offers a ton of replayability and a variety of difficulty settings, each of which rewards players for completing missions at progressively increasing levels of difficulty.
You can choose from five different types of weapons, and you can customize your character's build even further by unlocking and equipping armor sets called Valorplates, which apply special bonuses to the stats of your character.
If you're looking for a similar experience to Outriders, Godfall has drop-in/drop-out online co-op for three players.
Remnant: From the Ashes
PlayStation 4, Xbox One, Windows
Although the emphasis on difficult physical combat makes Remnant: From the Ashes feel more like a Dark Souls game, it's actually a third-person shooter with a significant amount of loot collection.
You don't have as many options for weapons as Outriders have, but you can still use ability-based upgrades to customize your character's playstyle.
Another similarity between Outriders and Remnant is that both take place in a dark and threatening environment.
Drop-in drop-out online co-op for up to four players is also supported, allowing you to complete the story and grind for loot with your Outriders crew with room for one more.
Deep Rock Galactic
Windows and Xbox One are the two available platforms.
Teams of up to four players can take control of foul-mouthed dwarves in Deep Rock Galactic, an online co-op shooter.
Exploring extensive underground biomes filled with strange creatures and valuable minerals and ore, you can upgrade your gear and gain new weapons in each mission.
Combat, navigation, and traversal can all be affected by the abilities of the various character classes in the game.
Even after its release, Ghost Ship Games has continued to support Deep Rock with regular updates that include new levels, opponent kinds, and events for the community.
Mass Effect: Andromeda
PlayStation 4, Xbox One, Windows
It's safe to say that Andromeda was a mess when it first came out, but it's since improved owing to a slew of patches.
Players assume the character of Ryder, a space explorer who searches for potentially habitable worlds around the galaxy on behalf of humanity.
The action and role-playing aspects of the game are heavily emphasized, as they are in Outriders.
Compared to earlier Mass Effect games and Outriders, the hub world layouts in this game are substantially larger and more densely packed, allowing for more unique interactions.
Warframe
Windows, PlayStation 4, Xbox One, and the Nintendo Switch are all supported platforms.
Next, Warframe is a terrific free-to-play alternative for Outriders fans looking for another sci-fi looter shooter.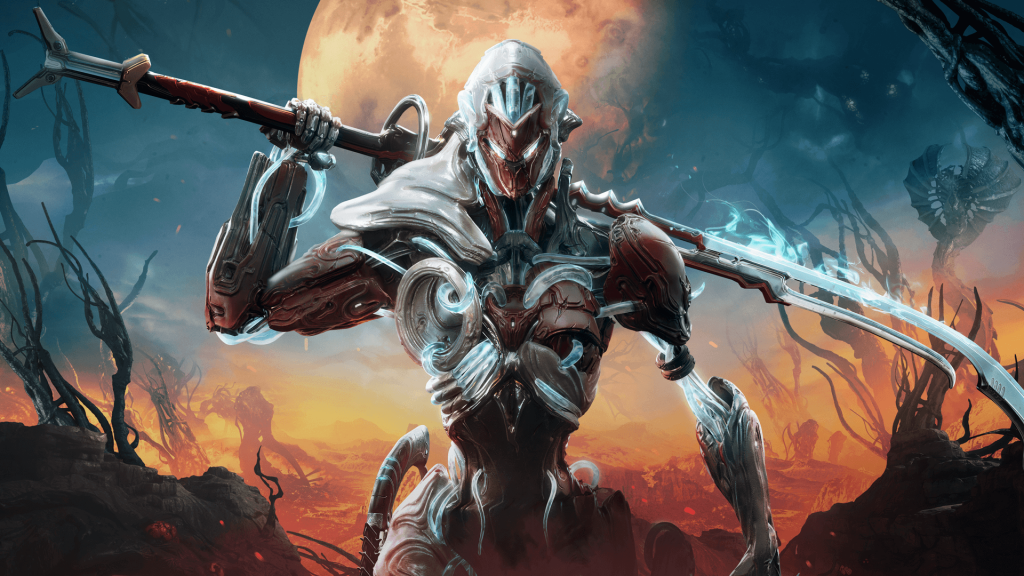 With its ability to travel at speeds of up to 1,500 miles per hour, it makes it easier to grind out specific minerals and enemy spawning.
Like Outriders, the class system in Warframe allows you to customize your skills and abilities based on your Warframe, weaponry, and other in-game factors.
When you partner up with other players, the fighting is just as violent and chaotic as in Outriders.
Destiny 2
PlayStation 4, Xbox One, Windows
Another sci-fi looter shooter worth checking out for free if you're a fan of Outriders is Destiny 2.
It is your duty to protect humanity's sole remaining outpost in the solar system as alien factions battle war for control.
As a first-person shooter, your Guardian has the ability to unleash powerful superpowers that can reshape fights in an instant!
Strikes require three players, while Raids call for six. However, if your squad is up for the challenge, you can play with fewer.
Monster Hunter: World
PlayStation 4, Xbox One, Windows
There aren't many thematic similarities between Monster Hunter: World and its predecessor Outriders, but aficionados of the genre will find much to like in this action role-playing game.
As a hunter, you and up to three buddies travel to a new, unexplored world populated by enormous prehistoric creatures.
In contrast to other RPGs, Monster Hunter lets you equip any weapon you desire, as long as you have the proper materials, regardless of your class.
Each battle will teach you about different monster behaviors, signature moves, and physical qualities so that you can respond and strategize in accordance with your own abilities and abilities.
Borderlands 3
Windows, PlayStation 4, Xbox One, and the Nintendo Switch are all supported platforms.
In the event that you've already played through all of Outriders and are looking for something fresh, Borderlands 3 is an excellent choice.
A vivid cel-shaded art style and over-the-top characters have always been hallmarks of the series, so this isn't a huge surprise.
There are new mission types and weapon mods in Borderlands 3 that build off of the prior games while addressing difficulty scaling issues discovered in earlier entries.
For a mindless co-op-driven action as you speak with buddies using voice chat, this is the perfect game.
Risk of Rain 2
Windows, PlayStation 4, Xbox One, and the Nintendo Switch are all supported platforms.
It's no surprise that looter shooter roguelikes are so good at soothing that itch because you're always acquiring new stuff that can have a significant impact on your run.
Third-person shooter Risk of Rain 2 is a favorite of ours because it keeps the action-packed combat and roguelike nature of the original while bringing it into three dimensions.
A sequence of progressively difficult aliens and strong loot awaits you in each run, which you must overcome to improve your character's powers.
There are 11 character classes in this game, same like in Outriders, and online co-op is available for up to four players.
The Division 2
PlayStation 4, Xbox One, Windows
The Division 2, which takes a new approach to the looter shooter genre, is our final choice for anyone who enjoyed Outriders.
An open world exploration game set in a decaying civilisation is described as a third-person shooter featuring team fighting.
Open-world Washington, D.C. is recreated in The Division 2 with multiple factions vying for control of different areas.
With a multiplayer-focused design like Outriders, this game even contains a feature where you may sabotage your own teammates.
Risk Of Rain 2
If you're a fan of looter-shooter games, you're probably already familiar with the term "insanity." Instead of doing things the same old way, why not do them well? Death in Risk of Rain 2 means a fresh start.
Risk of Rain 2 makes this gameplay notion more palatable by introducing a plethora of weapons and customization possibilities. Of course, you're invited to invite your friends over to join in on the fun. Who says you can't have a good time with your friends while fleeing a dangerous alien planet?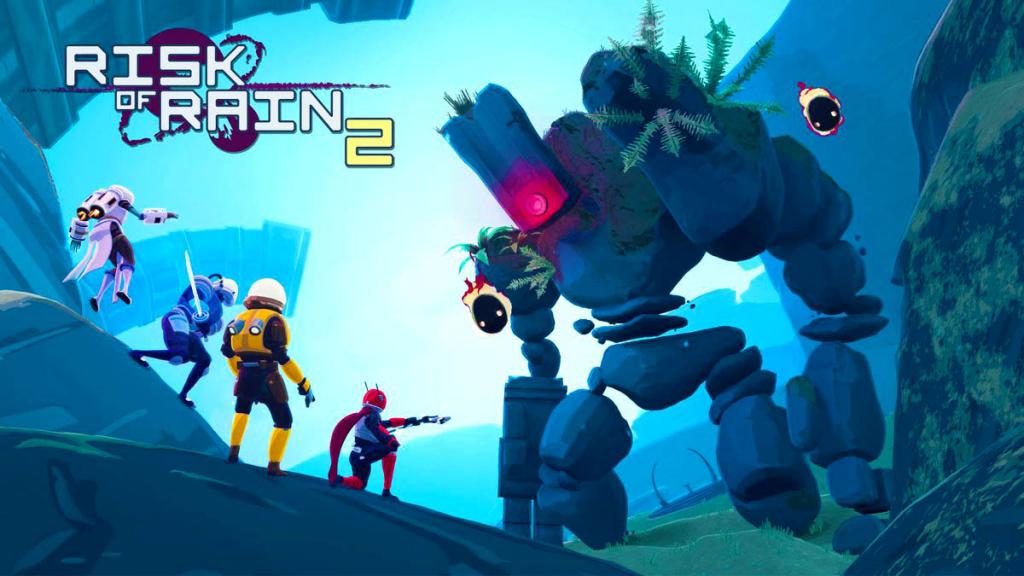 Deep Rock Galactic
When included into a game, mining in Minecraft has proven to be a lot of fun. Why not throw in some dwarfs, firearms, and extraterrestrials? That is, in essence, what Deep Rock Galactic is. It's a cooperative first-person shooter. As dwarves armed with firearms, players and their friends take on their opponents and the bedrock in search of precious materials.
There is nothing going on above ground, and the local animals tends to become agitated when they hear gunshots and explosions. Players are responsible for providing these creatures with a nutritious meal of lead and plasma.
Mass Effect: Andromeda
Despite its rocky start, Mass Effect: Andromeda has matured into a solid role-playing game and a respectable offshoot of the main series. Ryder, an explorer who represents humanity in a space exploration expedition that looks out colonizable worlds or places in the cosmos, is the protagonist in Andromeda.
Because of its better action gameplay and larger areas to explore, it's more fun to play than prior Mass Effect games. As a third-person adventure game with RPG elements, it has a similar feel to Outriders.
Returnal
Returnal is the final title on this list. Fans of the rogue-like and looter-shooter genres will like this exhilarating mashup. When you die in Returnal, you have a chance to get stronger, but you also get a chance to see how the tale progresses through time.
Players' reactions and heart rates will be put to the test in fast-paced, adrenaline-filled bullet hells in Returnal. Seeing these particle effects in action should be enough to justify the ticket price.
1. Destiny 2: Beyond Light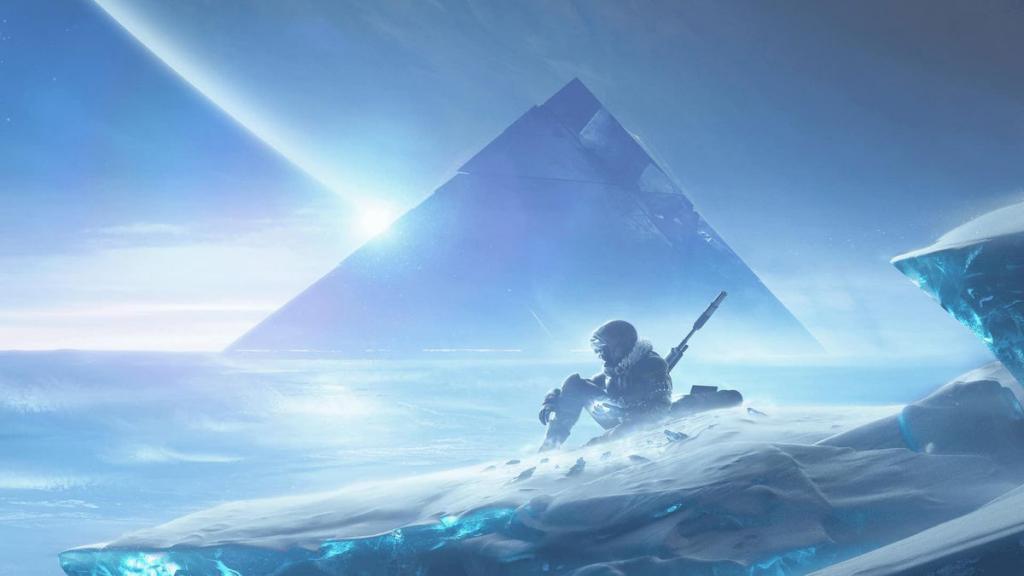 Developer: Bungie
Publisher: Bungie
Destiny 2, Bungie's excellent first-person shooter, is now the most popular live-service looter shooter on the market, combining interesting abilities, classes, and gunplay into a terrific experience. Before 2017's full-fledged Destiny sequel, the original game went through several DLC packs. Since then, there have been three more expansions for Destiny 2, and there are more on the way. The player base has remained strong and active throughout this time period.
To protect humanity's final metropolis from the different alien races, as well as an omnipresent danger known as "The Darkness," players develop Guardians. When you establish a Fireteam, you can take on a variety of objectives, including campaign levels, more targeted Strikes and Nightfalls, and the Raids, which necessitate that you know at least five other people. Who would have guessed that your capacity to interact with others would be the most difficult thing to overcome?
2. Borderlands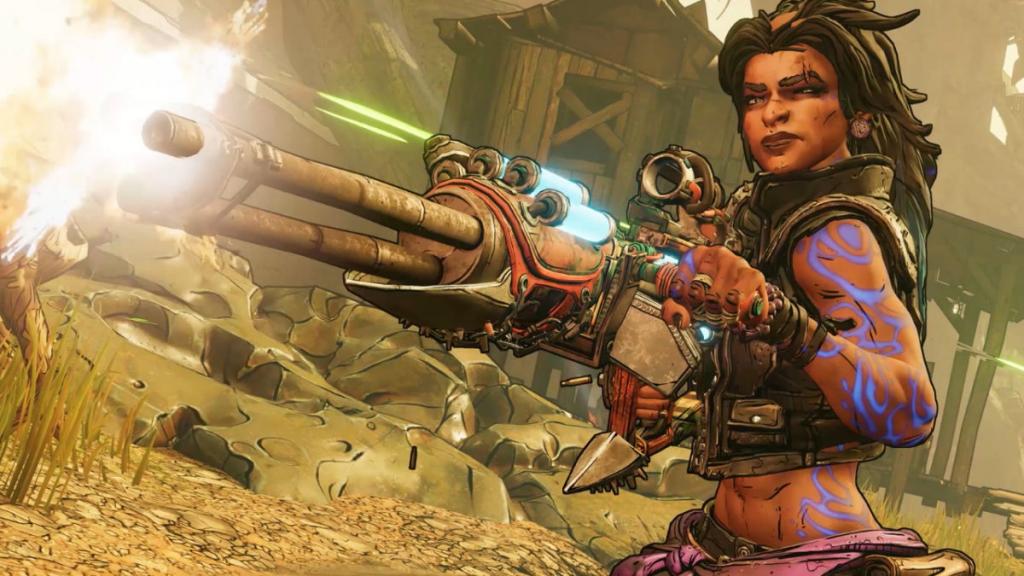 Developer: Gearbox
2K Games is the publisher.
Looter shooter games have been defined by Gearbox's Borderlands FPS RPG series, which delivered a staggering amount of random loot across a variety of weapons, shields, and more. In many ways, Borderlands revolutionized co-op gaming, but it's not everyone's cup of tea. This is going to be an interesting ride. Maybe play the game with the sound turned down?
Even if you don't count the several DLC campaigns that were included in the core trilogy, you have plenty of time to play through the four mainline games. Pre-Sequel can be omitted if desired. You won't be looked down upon for it. Borderlands can be a lot of fun if you play with other people.
3. Warframe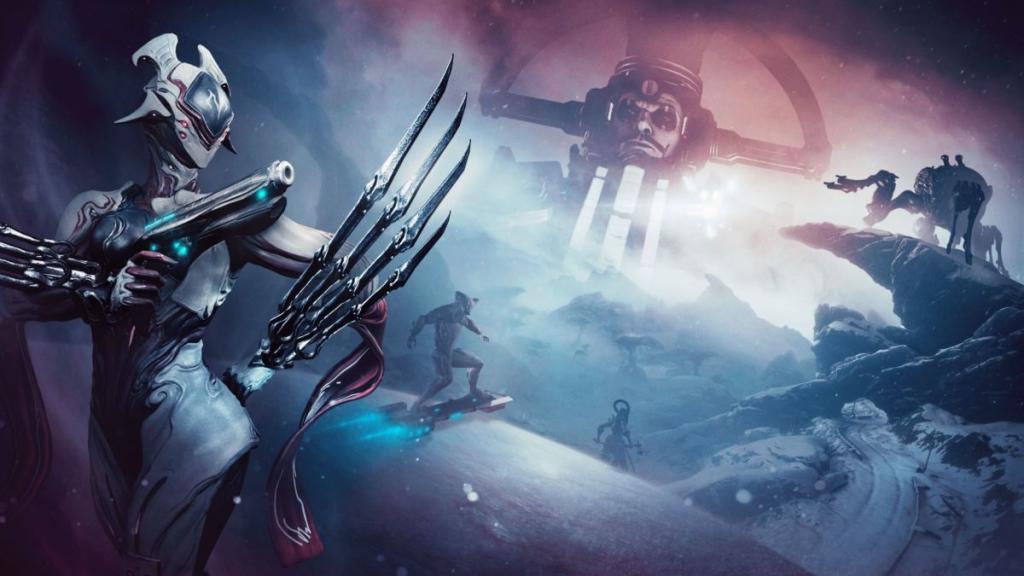 the Digital Extremes studio
Digital Extremes is the publisher.
A free game doesn't have to be short on content, and Warframe is a prime example of this. You know, if you consider a game to be a form of life. With more than a decade of new updates under its belt, Warframe has remained a top choice for gamers.
In Warframe, players must go on missions to collect loot, upgrade their weapons and armor, and take on more difficult challenges. That said, the gameplay in Warframe is a treat to behold, with players taking to the stages with the grace and accuracy of ninja aliens. It's hard for me to explain Warframe, but I can tell you that you and your buddies will have a great time playing it.
4. Risk of Rain 2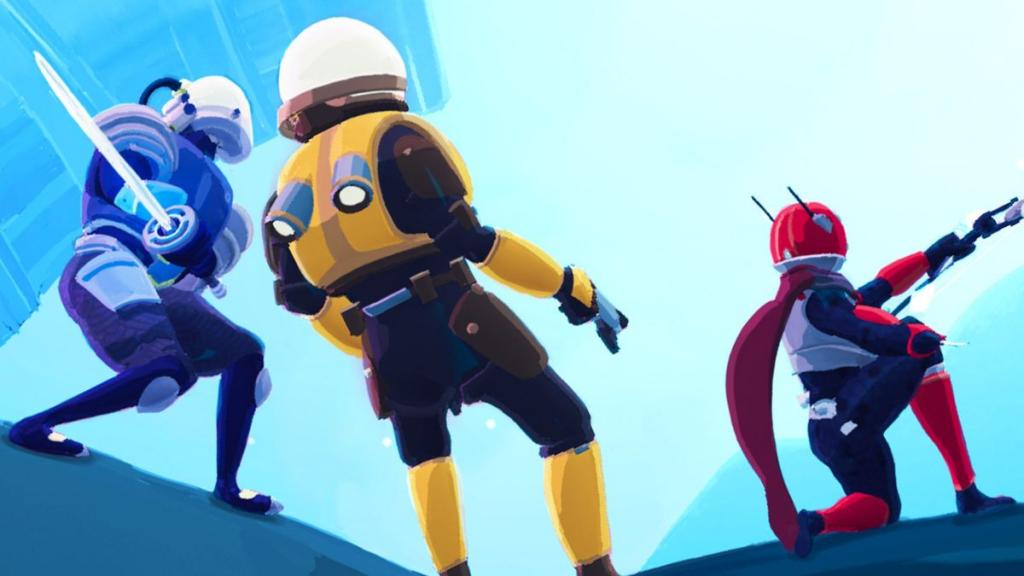 Developers: PlayEveryWare, Hopoo Games
A joint venture between Hopoo Games and Gearbox Software
There's also Risk of Rain 2, a third-person shooter that supports up to four players, if that's more your style. In order to survive on a strange world, the players must fight against animals, amass loot, and become the most lethal living creature in the cosmos. Realistically, that means getting your head stomped on until you figure out what works for you in terms of the loadouts that you use.
Players in Risk of Rain 2 will be able to choose from a diverse cast of characters, each with their own unique set of skills and treasures to discover along the way. There are no boundaries on player or enemy power, so you can become exponentially more destructive as the game progresses. Just be prepared for everyone you're killing to follow suit.
5. Remnant: From The Ashes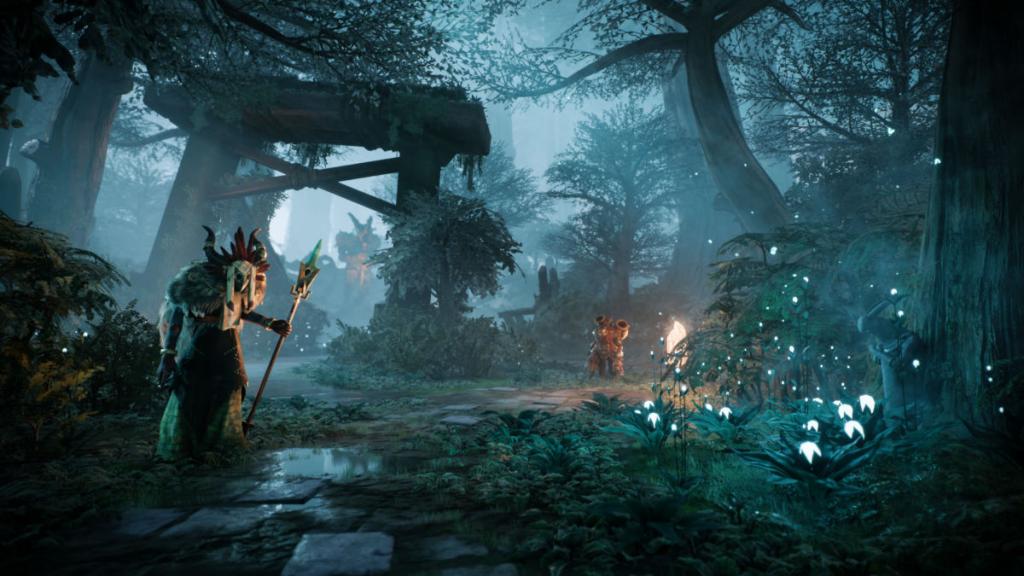 Gunfire Games is the developer.
Perfect World is the publisher.
To be fair, Remnant's grim post-apocalyptic backdrop and the legions of demons you must slay in it make it appear a lot like Dark Souls, only this time it has guns. If you have a group of friends who are eager to join you in the action RPG/third person shooter, it's still worth checking out.
After an interdimensional evil known as the Root has annihilated nearly everything, you're the last survivor left wandering the wasteland, determined to put an end to this nightmare once and for all.. It helps to have a teammate join you when playing online, as two players can team up to take on the entire game. You could play Remnant before or after Outriders, depending on your preference for co-operative gameplay.
FAQS:
There are many theories on what went wrong with Outriders.
As a feature of Outriders' conclusion, players are pitted against swarms of foes in timed Expeditions. The greatest method to get Legendary items is through these Expeditions, but they've been a disappointment to many players.
Outriders is a what kind of game?
Third-person shooting game
Riders on the sidelines (video game)
Why is it so difficult to play Outriders?
Outriders is a co-op game that takes pride in that fact. However, due to the game's server issues, it is extremely difficult to find other players to play with. This has resulted in the disabling of crossplay matchmaking. Quite a few people who made it to the end of the game did so entirely on their own.