What do you think? LEGO? Then there's LeGó, too. There's a good chance you've heard of Lego as a brand and its several series of games themed on everything from Marvel Comics to Harry Potter. Regardless of your chosen capitalization.
They may not be the most difficult or interesting games, but they do appear to occupy a special place in the gaming universe nonetheless.
For one, Lego games have consistently supported local co-op at a time when split-screen seems to be becoming extinct. With their simple gameplay, Lego games are ideal for novice gamers and its primary target demographic, children!
If you haven't already, we've compiled a list of what we consider to be the best Lego games.
Keep an eye out for further additions to this list in the future.
Lego City: Undercover
PlayStation 4, Xbox One, Nintendo Switch, and PC.
To kick things off, we have Lego City Undercover, which boasts an entirely new location and plot. Chase McCain, an undercover cop in a lawless Lego City, is the focus of the game's narrative.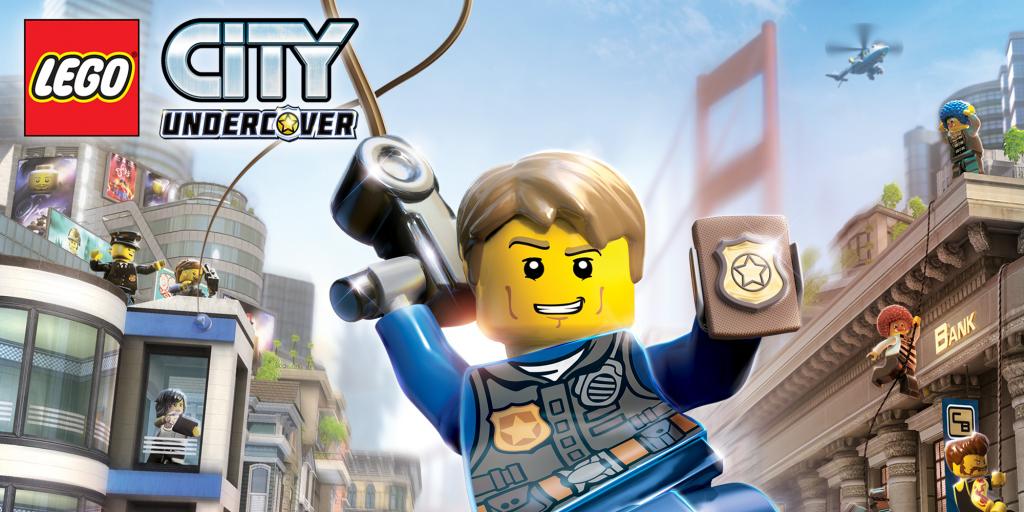 A skilled police officer such as Chase is adept at maneuvering through tight spaces in vehicles such as helicopters and police cars, which he uses to swing around and jump off walls. Additionally, he has the ability to disguise himself in order to gain access to new places and solve riddles. Lego City Undercover, which draws inspiration from Grand Theft Auto and other open-world games, lets players explore a dynamic world full of surprises.
Lego Worlds
PlayStation 4, Xbox One, Nintendo Switch, and PC.
Lego Worlds is another title not based on an existing property and sees players building Lego creations in a procedurally-generated 3D sandbox. It's a no-brainer to design a game where you build things out of Lego blocks, given their real-world utility.
To create their own universe, players can use pre-built structures or a brick-by-brick editor. For example, you can change your character's appearance with numerous clothing and even alter the landscape and atmosphere in the game itself. In later versions, multiplayer support and the option to share your works with other players were included.
Lego Harry Potter Collection
PlayStation 4, Xbox One, Nintendo Switch, and PC.
Originally available as stand-alones, the Lego Harry Potter Collection includes all seven years of Lego Harry Potter, from Years 1-4. While at Hogwarts, Harry Potter and his two best friends Ron and Hermione are enchanted by the magical powers of Lego.
In Harry Potter games, players can use spells and potions to solve puzzles and explore new regions. The gameplay is similar to earlier Lego games, but spell casting and potion mixing are new features. Harry Potter fans should definitely check out the games, which feature music and funny cutscenes inspired by the films.
Lego Marvel Super Heroes
PlayStation 4, Xbox One, Nintendo 3DS, and PC.
Over 180 characters from the Marvel universe are available for players to control in Lego Marvel Super Heroes, each with their own unique abilities. To save the Earth from a super-weapon developed by Loki, Galactus, and other Marvel villains, the Marvel heroes work together.
Even while the gameplay is similar to previous Lego games, the inclusion of characters of the Avengers, X-Men, and Fantastic Four ensures that it never becomes monotonous. A sequel, Lego Marvel Super Heroes 2, has been dubbed the best-selling Lego game to date and we encourage you play it as well.
Lego Batman 3: Beyond Gotham
PlayStation 4, Xbox One, Nintendo 3DS, and PC.
Lego Batman: The Videogame and Lego Batman 2: DC Super Heroes have done well enough to warrant a third game, Lego Batman 3: Beyond Gotham, in which the caped crusader and his crime-fighting comrades journey to outer space to stop the Brainiac from destroying the Earth.
Brainiac's attempt to harness the power of the Lantern Rings to shrink worlds before adding them to his collection is unique to the game, which features both DC heroes and villains working together to fight him. Lego Batman 3 is a must-have for fans of the comics and the first two games in the series, thanks to its diverse cast of more than 150 characters.
Lego Jurassic World
PlayStation 4, Xbox One, Nintendo Switch, 3DS, and PC
There are 20 separate levels based on the first four films of Jurassic Park, which are released at the same time as Lego Jurassic World. There includes a free-roaming overworld where players can search for items and discover secret regions between the two levels.
New features like character customization and the ability to gene-splice new dinosaur varieties help change things up while remaining authentic to the source material. Consider Lego Jurassic World if you haven't seen the original trilogy and prefer a more lighthearted, bite-sized retelling.
Lego The Hobbit
PlayStation 4, Xbox One, Nintendo 3DS, and PC.
To follow up on Lego The Lord of the Rings, Lego The Hobbit tells the story of the first two installments of the Hobbit trilogy in Lego format. Bilbo Baggins, Gandalf, and other well-known characters from The Lord of the Rings: The Fellowship of the Ring assist the Dwarves recapture Erebor, the kingdom they lost in the Lonely Mountain.
Players can now get materials for crafting by destroying things found throughout the game area, which is one of the game's more recent additions. The licensing terms for this game expired at the end of 2018, making it more difficult to track down online. You may still get a secondhand physical copy at your local game store or on Amazon.com.
Lego Star Wars: The Force Awakens
PlayStation 3 and Vita (PS3/Vita), PlayStation 4 and Xbox 360/One (Xbox 360/One).
Let's get this out of the way right away: In terms of Lego games, Lego Star Wars: The Complete Saga is unquestionably the best collection to date. As an interim measure, Lego Star Wars: The Force Awakens looks and performs better in 2019 than the current-gen version for older consoles.
Over 204 playable characters from the Star Wars world are available in the game, which puts a satirical take on the 2015 film. This is also a step forward from previous Lego games in terms of quality, with higher-resolution HD materials and more theatrical cutscenes included.
Lego The Incredibles
PC, Mac OS X, Switch, PlayStation 4, Xbox One
Many in-game moments are presented as a realistic replication of their film equivalents in Lego The Incredibles retellings of both films in the franchise. Before returning to the original events, the story campaign takes you through the full sequel's plot.
Many problems have several interrelated sections, but gameplay is mostly same save for the emphasis on two-player interaction. As well as being able to play as members of the heroic Parr family, Lego The Incredibles contains a character customizer that allows players to construct their own custom-made heroes with unique skills.
Lego Star Wars: The Skywalker Saga
Xbox One/Series X, PlayStation 4/5, and PC
However, even though Lego Star Wars: The Skywalker Saga won't be released for at least another year, it appears that the game will be an important one to the series' history as a whole. It is planned to adapt all nine Star Wars films, including The Phantom Menace, Attack of the Clones, Revenge of the Sith, A New Hope and Return of the Jedi, as well as The Force Awakens and The Last Jedi.
Full-voiced chat is optional and can be completed in whatever sequence the player chooses in the game so far. We are certain that The Skywalker Saga will be an updated version of the best Lego series to date, given the success of the original Lego Star Wars games and the growth in quality of more recent entries.
Lego Lord of the Rings
Those who were ever irked by Peter Jackson's decision to condense Tolkien's writings into three movies will have their nasal hairs thoroughly vacuumed by Lego Lord of the Rings. Despite the fact that the game is essentially a SparkNotes journey to Mordor, the great production value and meticulous re-creation of classic events make it unlikely that you'll notice. It's all here, from Bag End to Mordor, with dialogue and the original score from the films. However, Lego Lord of the Rings is still a solid adventure for Travellers Tales to take risks with.
Lego Jurassic World
The mix of Lego and dinosaurs is one that you don't see very often in your day-to-day existence. There is a video game for everything these days. Thank goodness. Despite the fact that Lego Jurassic World isn't the most well-rounded of Traveller's Tales adventures, its co-op gameplay and slapstick humor make it an excellent starting place. There is significantly less combat in this game than in other licensed entries because it incorporates all four Jurassic Park films into one package. If that's the case, it makes sense given that most of the films are about people avoiding close brushes with the claw.
Lego Pirates of the Caribbean
When it comes to video games, a cutlass combat was always going to be an easy fit. In Lego Pirates of the Caribbean, the action from the first four films is transformed into stunning set pieces. Because of how well Jack Sparrow's slapstick humor fits in with the whimsical tone of the Lego movies, there are some particularly hilarious sequences that don't appear in the films themselves. That Davy Jones' Locker goat-riding scene never made it into the movie is a real tragedy since it would have been so much fun to see in the game. Despite the lack of conversation, this is a good chapter in the Lego canon despite the narrative's tendency to drag at times. Such canon is not acceptable.
Lego Harry Potter Years 1-4, 5-7
Despite the fact that they are two distinct games, I've decided to combine them into a single must-have. Each of the seven books has been made into a playable adventure that incorporates spellcasting to inject some life into the Lego game structure, such as wingardium leviosa. A massive cast of wizards and witches may be found all over Hogwarts Castle, which serves as the final meeting point for the Harry Potter universe. In reality, JK Rowling's universe is the ideal setting for a video game, and these two Lego titles are sure to please Potter superfans and casual gamers.
Lego Star Wars: The Force Awakens
Since the release of The Force Awakens in 2015, Lego Star Wars games have seen a resurgence in popularity, and the Skywalker Saga is set to arrive in 2020, so there will be even more games to choose from. Climactic story beats are effectively handled and interspersed with some delightfully sarcastic humor in this well-crafted tale. This is the nicest thing about Force Awakens, though; it pays tribute to the original trilogy and even fills in story holes from the movie, like as what Poe truly did on his Admiral Ackbar rescue mission.
Lego: The Incredibles
It's easy to come up with new ways to challenge players using the Parr family's various special powers. Elastagirl's elastic limbs and Dash's supersonic speed will be crucial to your success in Lego: The Incredibles platforming challenges. To further spice things up, the Parrs will now have to band together to create massive Lego constructions within the game itself. Not innovative, but a good nod to the fact these virtual recreations of physical Lego construction, which children and their parents have been doing for years together, are in fact a virtual illusion.
Lego Marvel Superheroes
The Marvel craze peaked in 2013 with the release of Captain America: Civil War. After the release of The Avengers, Travellers Tales released Lego Marvel Superheroes, a follow-up to Lego Marvel. There are hundreds of characters and locales from the X-Men, the Fantastic Four, Spider-Man, and other Marvel franchises represented in this meticulously crafted love letter. Lego Manhattan spans from the Statue of Liberty to the X-Mansion up beyond Harlem, to the gigantic Shield Helicarrier that floats above the East River. During downtime between missions, explore the city. The open world has been meticulously crafted and is brimming with charm and wit to keep you engrossed for hours.
Lego Batman 2: DC Superheroes
After seven years of making Lego games, Travellers Tales decided to try something new in 2012 with Lego Batman 2: DC Superheroes, hoping to change things up a bit. The first was the availability of a large ensemble of voice actors. Silent protagonists had long been played for laughs, but new actors provided life to plot lines that otherwise wouldn't have been there. As the first Lego video game to feature an open environment, DC Superheroes was also groundbreaking. The minimap, for example, needed some polish, but it was nonetheless a significant stride forward in the franchise's history even though there were some teething problems.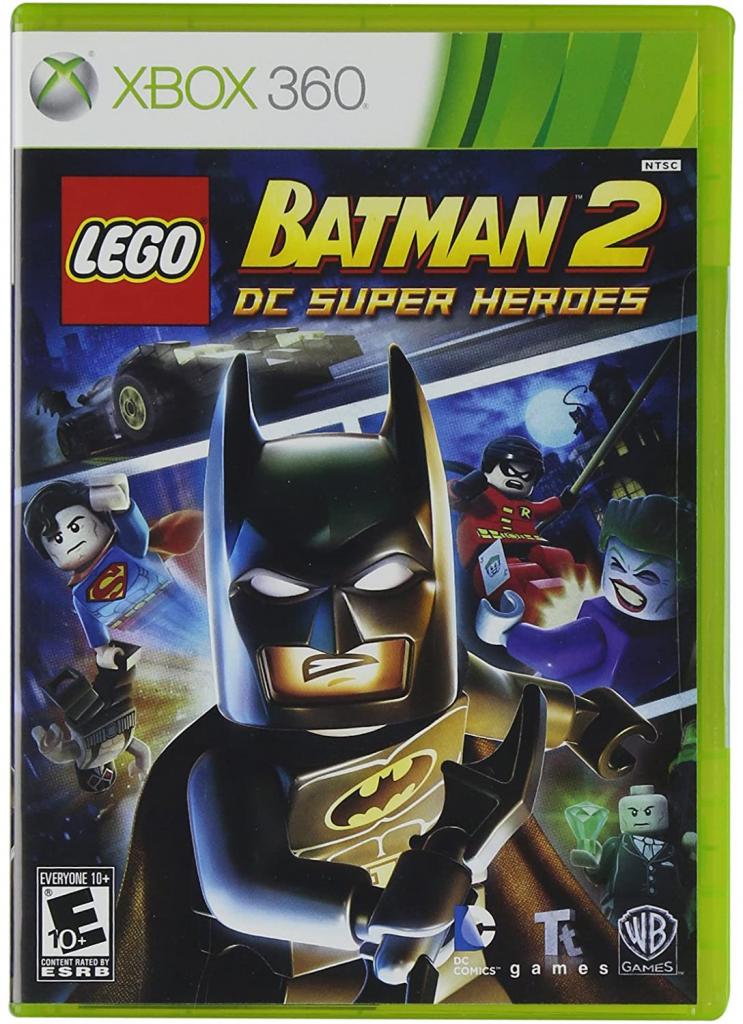 Lego Dimensions
To begin with, Lego Dimensions tells you to put your controller down and not play the game, but that's part of what makes the game so great. Real-life Lego pieces are used by players as virtual toys that can be used in the game environment when placed on a particular base. It was Lego's first venture into the toys-to-life genre, which it experimented with by irreverently combining major franchises into a tasty soup. " When the Lord of the Rings and the DC universe collide, it's a thrill to watch Batman defeat Sauron with the use of the Bat Signal. To tell you the truth, you can tell that this game was designed by a real fan of pop culture by how seamlessly it combines The Simpsons, 2001: A Space Odyssey, Portal and Doctor Who. Lego Dimensions is a fantastic toy and a fantastic game in one.
Lego Star Wars: The Complete Saga
The first two Lego Star Wars games were based on the prequel and original trilogy. Both games were included in The Complete Saga, which remains one of the most popular Lego games to date. Playing through all six episodes and combining characters from each one is a wonderful experience: What do you think of Vader vs Maul?
Lego Indiana Jones
In the wake of three Lego Star Wars games, Traveler's Tales demonstrated that a good time need not be reliant on George Lucas' space opera. With Lego Indiana Jones: The Original Adventures and Lego Indiana Jones 2: The Adventure Continues, you were able to relive some of the most memorable scenes from the first three Indiana Jones films, as well as levels based on the disappointing Kingdom Of The Crystal Skull. When it comes to video games and movies, this is one of the rare cases when it works.
LEGO Racers (1999)
Nintendo 64, PlayStation, Game Boy, and Windows PC are all supported platforms.
LEGO Racers is without a doubt the best game released prior to the release of TT Games.
The Rocket Racer organizes races across Legoland as part of a championship, and this game lets you use offensive weapons and power-ups to impede your opponents' progress.
There are a lot of automobiles to unlock, and you may even create your own with LEGO bricks in-game.
This was one of the most popular LEGO games of all time.
LEGO Indiana Jones: The Original Adventures (2008)
Wii, Xbox 360, PlayStation 3, Nintendo DS, PC/Mac, and more
When LEGO discovered it was easier to adapt popular stories and universes than than create new IPs, the company's golden era of gaming began.
LEGO Indiana Jones: The Original Adventure is a great example. After Raiders of the Lost Ark, the movie follows The Temple of Doom and The Last Crusade.
In Lego form.
Combine the easy-to-learn mechanics with a sense of whimsy, and you've got a winning formula.
LEGO Pirates of the Caribbean (2011)
Microsoft Windows, Apple Macintosh, Nintendo 3DS and DS, Wii, Sony PlayStation 3, Sony Playstation Portable, and Xbox 360
Pirates of the Caribbean: On Stranger Tides was released as a companion piece to this action-adventure game that covers the plot of all four films.
Furthermore, the film offers a wide range of settings and great portrayals of nearly all of the protagonists. Excellent fidelity to the film's aesthetics.
The soundtrack from the Pirates of the Caribbean films enhances everything, and LEGO Jack Sparrow is at least as amusing as the real thing.
LEGO Dimensions (2015)
Playstation 3, Playstation 4, Wii U, Xbox 360, Xbox One
For a time, it seemed like Disney Infinity was the only toy-to-life game on the block.
LEGO Dimensions was born here.
Users can bring their LEGO creations to life in the virtual world of the game. There are campaigns and characters from all throughout the LEGO universe that can be unlocked this way.
From the Marvel LEGO games to newer brands like Dr. Who, there's a lot to choose from.
Overall, the action-adventure gameplay and puzzle-solving elements are top-notch.
Unfortunately, you'll have to shell out a lot of money to get your hands on this game's full potential.
Lego: The Hobbit (2014)
Microsoft Windows/Macintosh/Linux/Linux/Windows/Macintosh.
Consider making a game out of just one segment, just as you did when deciding whether or not to split The Hobbit into three separate films.
At least, that's what LEGO thought.
As a result, you'll be treated to a gorgeous game full of endearing characters that takes you on a journey to the Lonely Mountain in the form of LEGO.
The story and voice lines are lifted verbatim from the film, yet despite that, the game has a far more concise narrative flow.
It's a tad on the short side, but every second of it is a joyous experience. It's definitely worth a shot.
LEGO DC Super Villains (2018)
Platforms include: PlayStation 4, Nintendo Switch, Xbox One, and computers running Windows or Mac OS X.
But why play as superheroes when you can play as villains?
LEGO DC Super-Villains is based on this idea.
LEGO Marvel's Avengers and LEGO Batman 2 have a tried-and-true concept, but this game twists it on its head by giving the villains some much-needed protagonism.
Every single one of the primary characters is amusing. The Joker, in particular.
Additionally, a character maker is included in the game, allowing you to take components from other characters to create your own unique rogue.
The LEGO Movie Videogame (2014)
Android, Mac/Windows, and the Nintendo 3DS are all supported.
I was completely surprised by the LEGO movie.
Despite going in expecting the most bland kid's movie I'd ever seen, the humor in LEGO had me entertained the entire time.
The surprises just kept on coming! The LEGO Movie Videogame, on the other hand, was every bit as good as the film, despite its outward appearance.
However, rather than simply rehashing the plot of the film, LEGO and TT Games have introduced numerous unique mechanics to the game.
Mini-games like dancing to the Everything is Awesome song and creating things as a gaming mechanism are included in these.
Although the campaign is a little short, it's filled with action and is a lot of fun.
LEGO Batman 2: DC Super Heroes (2012)
PlayStation 3, Xbox 360, Android, iOS, and Nintendo DS are all supported platforms.
The unique, almost indie-like design of the original Star Wars and Indiana Jones games has been replaced with something more commercial, but also closer to a AAA release, in LEGO Batman 2.
The addition of sharp humor and a tighter narrative framework were made possible in part by the use of voice acting.
Despite having to clear the entire game before free-roaming, it was the first to showcase a truly open world in Gotham City.
This is a must-have for Batman enthusiasts. To find out if you like it, give it a shot. Looking at the next one on our list might be an option.
LEGO Batman 3: Beyond Gotham (2014)
Mac/PC, Android, iOS, Nintendo 3DS, PlayStation 3, PlayStation 4, PlayStation Vita, Wii U, Xbox 360, Xbox One
The dark and grim alleys of Gotham have been replaced with something entirely new in the sequel to the cult classic LEGO Batman 2.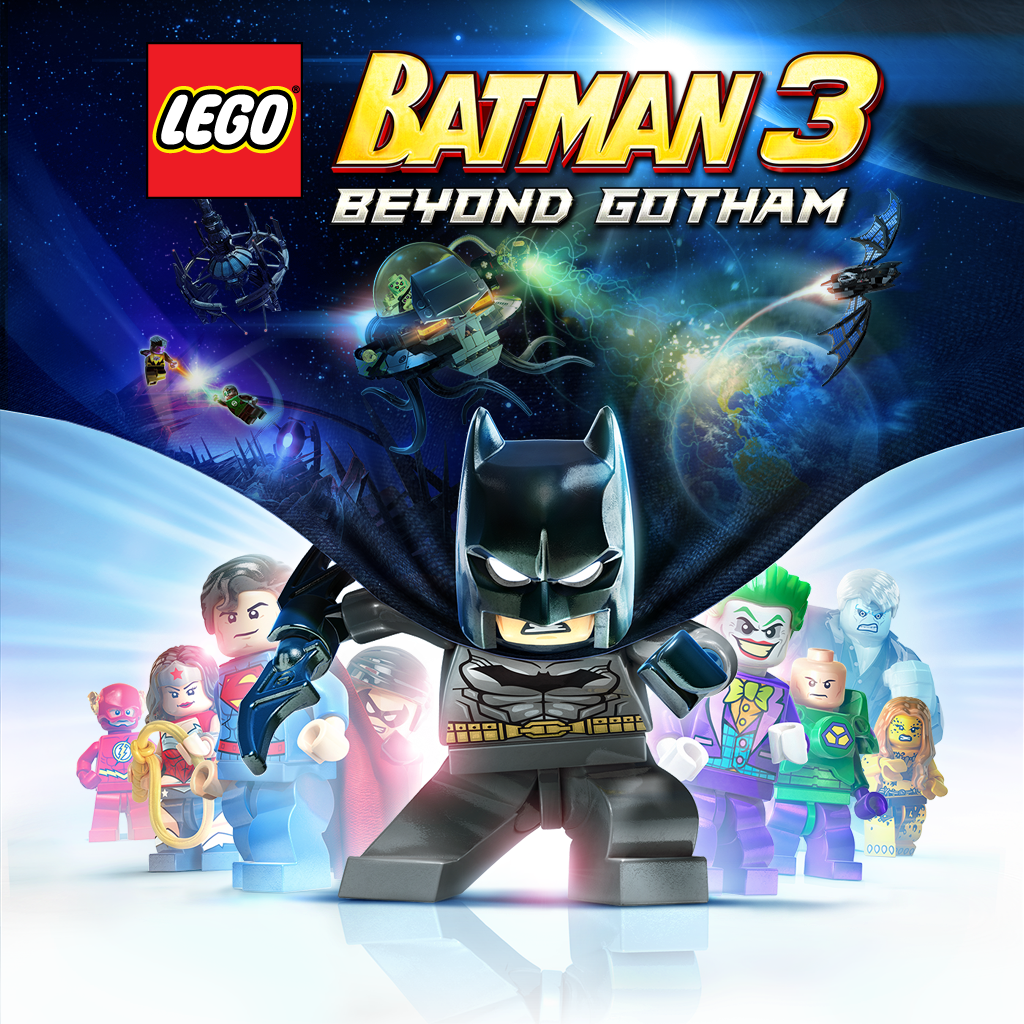 A team of DC superheroes, including Batman, Superman, and Wonder Woman, work together to stop Brainiac from destroying the Earth.
The Lantern Planets, the Hall of Justice, and the Batcave will all be stops along the way as they explore the DC cosmos.
Over 200 characters are available in the game, making it one of its strongest aspects. Celebrity cameos like Conan O'Brien and Adam West playing… well, themselves are even included.
LEGO The Lord of the Rings (2012)
Nintendo 3DS & DS, PlayStation 3, PlayStation Vita, Wii, Xbox 360
LEGO The Lord of the Rings is one of the series' most polished and artistically outstanding titles. By injecting LEGO humor into the plot, it manages to retain the epic feel while still adding its own unique spin.
The full story of Frodo's trip across Middle Earth is covered in this game, which pays special attention to detail and achieves a balance between the LEGO design and the stunning, realistic landscapes.
It's a faithful recreation of several sequences from the films, down to the conversations, and they'll tug at your heartstrings with the same intensity.
Even when the game takes itself too seriously, the entertainment level in this game is at an all-time high. Which is uncommon in LEGO games.
LEGO Star Wars: The Force Awakens (2016)
Mac/PC, Android, iOS, Nintendo 3DS, PlayStation 3, PlayStation 4, PlayStation Vita, Wii U, Xbox 360, Xbox One
Because the Star Wars saga was the first to bring LEGO video games to prominence, it's only right that the best LEGO game belongs to this series.
If you believe I put it first because of its literary merit, think again.
Almost every aspect of this game is excellent.
If you're looking for a LEGO video game with some of the most breathtaking settings and stunning visuals, look no further.
Cover elements like those found in games like Uncharted and Gears of War give this action-adventure title an extra layer of suspense not found in traditional third-person shooters.
In addition, spaceship combat are both visually appealing and fun to watch. The visuals are excellent, but the LEGO models brought back memories of hours spent putting together Star Wars LEGO pieces as a teenager.
Regardless of how you felt about the movie, you must give this LEGO game a shot. No doubt, you will not be dissatisfied.
FAQS:
What is the next Lego game coming out?
The release date for Lego Star Wars: The Skywalker Saga is set for April 5, 2022. After a number of setbacks due to the game's challenging production, a January 2022 release date was finally announced.
Which Lego game is the longest?
Lego Marvel Super Heroes also has a character creator that lets you design your own superheroes to fight alongside the Avengers. The game is one of the longest Lego games, beating out only Lego City Undercover by a hair.
Is Roblox a Lego game?
If you want to play a real Lego game, look no further than LEGO Star Wars: The Complete Saga, which appears to be a clone of Roblox.