Not receiving updates on Discord? You can update your version of Discord in a number of ways; here is a collection of the simplest of them.
Every day, we enjoy using Discord. Who doesn't, right?
It's a great place to meet other gamers and have deep, meaningful discussions about the games you love.
You can be forgiven for feeling helpless and disconnected when the app fails to update and consequently launch, given its central role in gaming communities.
The truth is, we can all relate.
If the infamous "Update 1 of 1" infinite update issue or a related manifestation of Discord failing to update has struck you, fear not; we have a variety of fixes available.
Let's begin with the simplest of repairs:
History of Voice Chat and Gaming
The addition of voice chat greatly enhances most multiplayer games. This will save you the trouble of typing out your every thought, action, and joke. Programs like Ventrilo and TeamSpeak were the forerunners to Discord in the realm of VOIP (voice over IP). They were ahead of their time and still have their uses today, but you won't find them as common as Discord despite their merits. Both applications needed a server to be installed on a personal computer. In order to connect to a server using either Ventrilo or Teamspeak, you will need to know the server's address (a URL or IP). Voice chat with other players and friends is available once you join. So, that's pretty much it. Discord has made it much easier to host a gaming community's communications on a personal computer. Users don't have to worry about setting up or maintaining Discord's servers because the company handles that. In order to join a Discord server, you must first accept the server's invitation. It could be a personal invite to the server, or it could be a public invitation available to anyone. It's safe and makes forming groups simple. Discord, on the other hand, distinguishes itself from other voice and text chat services by adding a number of useful extras.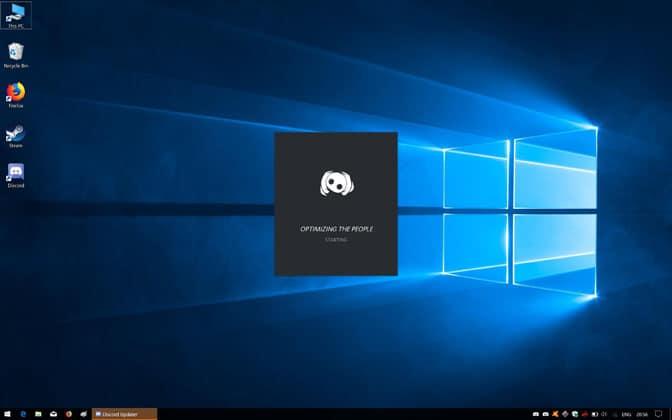 What is Discord?
Discord is a free, downloadable app that enables users to have group voice, video, and text conversations with friends, gaming communities, and programmers. Countless individuals use it every day, making it a top choice for virtual friendships. Discord is available on Windows, Mac OS X, Linux, iOS, iPad OS X, Android, and web browsers, among other platforms and devices.
What is Discord for?
For expression! A Discord server can be set up for free and used for a variety of purposes. Generally speaking, it can be used to get a group of friends together for a voice or text chat. You can use it to talk about your day, share screenshots, memes, and gifs. You can also use the voice channels to strategize or make silly noises while in-game. Losing a video game? Friends can watch your gameplay and offer tips or, more likely, make fun of your terrible aim. Creators and publishers of video games frequently use the messaging app Discord to distribute free content to their fan bases. On Discord, you can find concept art, newly released screenshots, and even early access to a game.
How to start using Discord?
Discord's 'Home' screen is displayed initially. The main window displays your friend list, while the left side of the window lists the servers you've joined. You should find a friend to confide in. A user can give you their case-sensitive Discord tag, which doubles as their ID number. You can start chatting with them by tapping the "Add Friend" tab at the very top of the main screen. If they accept your friend request, you'll be able to initiate a chat with them here using text, voice, or video. You can even invite others to join the conversation, though doing so on a regular basis may be better done in a server.
How to create a Discord server?
Making a server from scratch is simple and free. The Discord client lists available servers on the far left. You can add a server if you haven't already joined one. Following the on-screen prompts and pre-made templates provided by Discord, setting up your own server is a breeze. Creating a server is as easy as answering a few questions about its purpose, whether it will be public (open to anyone) or private (only accessible to friends), and naming it. You'll be able to adjust any and all aspects of the server as you see fit. Select 'Invite People' from the context menu that appears when you right-click the channel list on the server's left side. In this way, you can send out invitations to people already in your contact list. In addition to inviting people personally, you can generate a link that will allow anyone with access to it to join the server. If someone copies and pastes the link into their browser's address bar, they'll be taken to your app's server. You can separate voice and text conversations on the server by making separate channels for them. That way, the Rocket League players won't bother the Fall Guys while they're having fun. You have the ability to remove disruptive players from the server or promote helpful players to administrative roles.
Discord Voice Chat
Discord's Home screen features a direct message system for instant messaging with friends. Right-clicking a contact's name and selecting "call" will initiate a voice call. They'll know you've called, and you can chat for as long as you like without paying per minute. To make the call, you'll need headphones and a microphone. Voice channels can be found in servers. Here, numerous users can connect with one another and carry on simultaneous conversations. It's just like being in the same room, so coordinating during games is much simpler. It simplifies the process of playing games with others online. These are typically accessible to everyone on the server, though some servers may restrict their use for certain purposes. If two people are interested in playing the same game but in different game modes, they could use these. You could, for example, separate the Fortnite Battle Royale players into their own channel and the Fortnite Creative players into their own. When you join a voice channel, you'll immediately be able to hear any broadcasts made in that channel. The options for voice chat are varied. You can configure it to only broadcast your microphone when you press and hold a key, or it can do so automatically when it detects your voice above a certain volume. Alternatively, you can just leave your mic "open," which will cause it to transmit continuously.
Discord Text Chat
Multiple chat rooms can be hosted on a single Discord server. You can have a conversation, ask and answer questions, share memes and jokes, and more without raising your voice. When setting up a new Discord server, the default channel is "General," but administrators have the freedom to create additional channels for specialized purposes. Some examples of such channels are "Announcements" and "Rules" for the server, as well as "Fortnite" and other game-specific channels. The server's administrator and users have the final say. A Rules channel could benefit from being a "read-only" text channel. The vast majority of text channels will be accessible to users, and no chat filter will be in place to prevent the use of offensive language; however, a filter will attempt to prevent the posting of explicit images.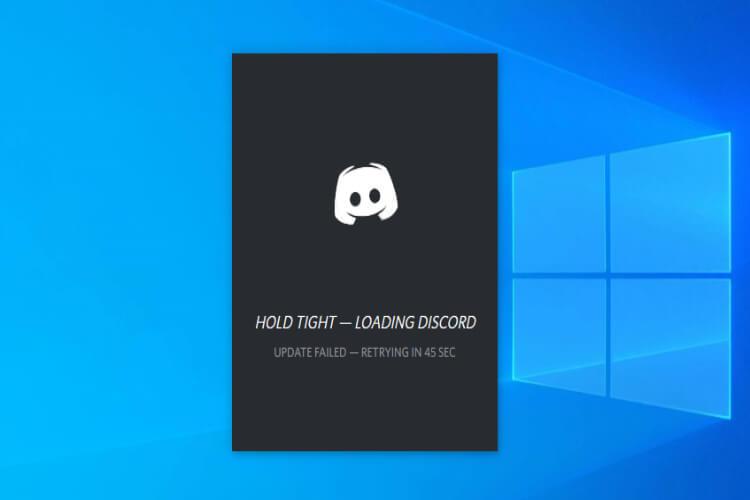 Discord Video Chat
Discord also works with a webcam for video chatting. You can initiate a call with a friend from your friends list or through direct messages in the Home tab of the app, just as you would with voice chat. Select a friend from your contact list, and a video call will begin when you click the camera icon. Video conferences with up to 25 participants can be hosted by servers. You can initiate them in any available chat room. After signing up, you'll have the option to activate your camera for live video conferencing. Like Zoom calls, these can accommodate large groups for meetings.
Game Streaming in Discord
Your Discord friends and community can watch what you're doing on your screen. This isn't meant to be a public broadcast like on platforms like Twitch, YouTube, or Facebook. It's a step up from basic video chatting. Direct messaging through the homepage or a server-wide voice chat are both viable options. It's only visible to the server and the channel you were watching before. It's a great way to let others know how far you've gotten in a game, display your loot, or even ask for help. You can even broadcast an external screen, like a painting program. While it is possible to broadcast an additional screen simultaneously with your video feed, picture-in-picture mode is not currently supported. Streaming resolution is capped at 720p at 30fps unless the user purchases the Nitro add-on. Users of Nitro can stream at up to 60 frames per second at resolutions up to their source's maximum.
What is a public Discord server?
There are a plethora of games that now have their own dedicated Discord server. They serve as a hub for the community to interact with one another and the developer to spread news and information about the game. Either click the "Explore Public Servers" link to browse available servers, or accept a public invitation to join. Almost 800,000 people are subscribed to the Official Fortnite Channel, all of whom are discussing the game and posting screenshots. You must accept these rules before you can use any of the chat servers. All that is required is that you read the 14 rules (which include such things as not disclosing personal information, not harassing others, and not linking to harmful websites) and then indicate your agreement with them. If you follow those steps, you'll be able to engage with the neighborhood relatively safely. If you get kicked for breaking the rules, you might not be able to join the server again.
What are Discord roles?
Discord servers allow administrators to customize user permissions. Effectively regulating the actions of other users, this is. They have the power to set server-wide access restrictions and liberties. That's right; you can make a role for support staff that lets them make and lock channels, kick and mute users, and communicate via text, voice, and video. If you don't want anyone on the server to use video chat, you can disable it for everyone by making it a requirement for a specific role. To prevent misuse, only entrust those you trust with elevated permissions or roles.
Discord Privacy Controls
You can enable various security and privacy settings in Discord, as is the case with most modern software. Filtering who you receive messages from, blocking people you don't feel comfortable talking to, and enabling extra security options are all options you have. The official Discord website provides guidance on protecting your account. We recommend that you check back for any changes on a regular basis.
Discord Nitro
While a free Discord account grants access to a wealth of features, you can show your support for the service by upgrading to Discord Nitro. Larger uploads (100MB versus 8MB for free accounts) are available for US$9.99 per month or US$99.99 per year. You can match the output of your screen at up to 60 frames per second if you stream at a resolution higher than 720p and more than 30 frames per second. Nitro users can personalize their servers with animated emojis and avatars.
Discord Not Updating
The Waiting Game
The first, easiest solution is to just give it some time. Some Discord client downloads are significantly larger than others. It may take longer than usual to download the update if your internet connection is throttled due to peak traffic or if the Discord servers are overloaded.
Patience, as the adage goes, is a virtue. Get a cup of coffee, a good book, and forget about Discord for a while.
If you wait longer than 30 minutes, it's likely not just a slow download, and you can move on to the other solutions below.
Reinstall Discord
Any malfunctioning software can be remedied by a clean reinstallation, and Discord is no exception. For this fix, removing Discord is unnecessary.
To get the most recent version of Discord, go to their website.
When the download is finished, open the folder where Discord was saved and double-click the "Discord Setup" executable file. Everything is taken care of by the setup file, and the process is finished in under a minute.
Start using Discord as you normally would.
After the update has been downloaded and installed, Discord will load the usual server list.
Launch Discord As Admin
Even Discord needs a little help getting through those pesky updates every once in a while. In this case, it seems that the vast majority of users can be helped by running Discord in admin mode. Here's what you should do:
Before continuing, make sure the Discord app has been exited. If you're sure the icon isn't in the system tray, right-click it and choose "close." If you've configured Discord so that it doesn't launch automatically, a restart will kill any processes related to it.
Right-click the Discord desktop icon or the Discord entry in the Windows start menu, and then select "Run as administrator."
The update should finish, and Discord will begin launching.
Uninstall & Reinstall Discord
If the above doesn't work, we'll have to take drastic measures and reinstall Discord from scratch.
Start by quitting Discord. To terminate Discord, open Task Manager (Ctrl Alt Del) and select it from the list of running processes by clicking on it.
To use Windows Search, right-click the Start menu.
To access the Control Panel, enter it into the search bar and then select the first result.
To remove Discord, go to "Uninstall a program," search for it in the list, and then select "Uninstall." Just stick to the prompts presented by the uninstaller.
When the uninstall process is complete, select "Run" from the Windows menu that appears after clicking the Start button.
To access this folder, enter "%appdata%" in the search box and hit "Run."
Locate the Discord folder in the new window, and then delete it by right-clicking on it.
Just like before, open "Run" and type "%LocalAppData%," then delete the Discord folder.
To get the most recent version of Discord, go to the site in your browser.
Discord can be installed automatically by opening the "Discord Setup" executable file.
The update should finish automatically once you launch Discord.
Finally, the end! If you are having trouble updating Discord, the solutions listed above are your best bet.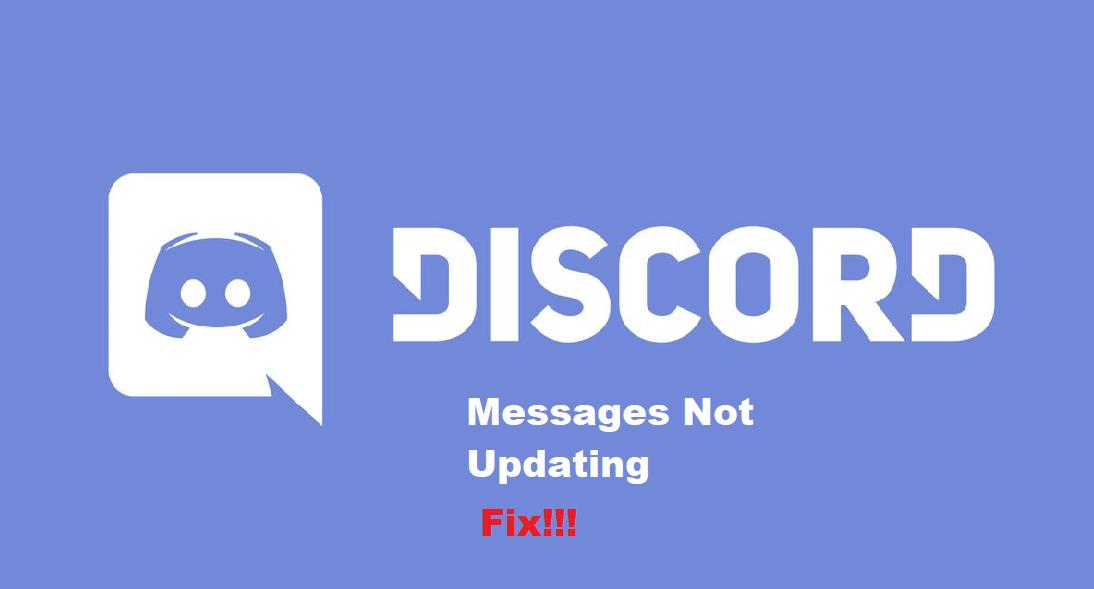 Best Discord Entertainment Servers
Anime Soul
If you're a fan of anime or manga, there's no better place to be than Anime Soul Discord. Over half a million anime fans can be found in the Discord and Steam communities. This is the place to be if you enjoy gathering with friends late at night to watch anime.
Paradise Isle
The Paradise Isle is widely recognized as one of the best casual servers available. Games, anime, art, music, and karaoke are the main attractions, though. On top of that, there are always freebies up for grabs on the server.
Memeology
If you want to find some truly hilarious memes, the Memeology discord server is where you need to be. Memeology is one of the largest entertainment servers, with a community of over 400 thousand people. New and creative memes for your social media profiles can be found here.
Best Discord Music Servers
Lofi Girl
When it comes to non-official gaming servers on Discord, Lofi Girl is without a doubt among the most well-known. The community is centered on socializing and listening to soothing music. You can also find channels that focus on things other than music. There are over 600,000 active users in the community who you can talk to and interact with.
Karaoke Lounge
There's no better place to hear live music than at Karaoke Lounge. You'll feel right at home here if you're a budding singer or just want to listen to some tunes. There's a chance you'll meet some people who share your passion for music.
Best Discord Education Servers
Study Together
One of the most well-known educational Discord servers is called "Study Together." This is the right spot for you if you want to join a study group. Many of the residents are foreign students pursuing various academic programs.
One can always find other students to study with in such a large community. There's also a different server you can use called "Study With Me."
English
The vast majority of people on Earth are not native English speakers but would like to learn it. If you want to learn English from native speakers from all over the world, this server is the best place to do it. Engage in lively debates and discussions with native English speakers about topics of interest.
Homework help
Despite its small member base, Homework Help is a lively place. If you're ever having academic difficulties and could use some peer support, you've found the right place. The users of this server are a knowledgeable bunch.
Unlike other online communities, the channels on this server are organized by topic. Homework Helpers is another option for a server you can use.
Best Discord Tech Servers
Python
There are many Python-specific Discord servers for programmers to join. You can get your feet wet if you're new to learning to code by joining this group. Here, you can talk shop with other programmers about anything from software design to careers to game dev to security and beyond.
Virtual Reality
The VR server is the place to be if you're into virtual reality. The server was created for both avid Virtual Reality (VR) fans and professional programmers. The newest virtual reality (VR) developments will be shared with you first. Users can also participate in free beta tests of numerous forthcoming VR titles.