Despite being on the market for nearly a decade, Minecraft's meteoric rise to prominence has caught everyone by surprise. Who knew a game built from identical square blocks would be so popular?
Uses for Minecraft range from coding education to creative expression to in-game software development.
Even though it has been around for quite some time, Minecraft is still not kind to PCs. The graphics aren't particularly complex, but there are so many of them that some less powerful computers can't process the data.
Below, we'll go into greater detail about these restrictions.
Okay, so let's begin!
What Is Minecraft?
Designed by Mojang, Minecraft is a free-form video game sandbox. The Java programming language was developed by Markus Notch Persson and made available as a public alpha version for personal computers in 2009. It was later released officially in November 2011.
Minecraft is an open-world sandbox game where players explore a 3D procedurally generated world in search of resources to craft tools, construct buildings, and dig tunnels and caverns. Players can either work together with other players in the same world, or compete against them, depending on the game mode.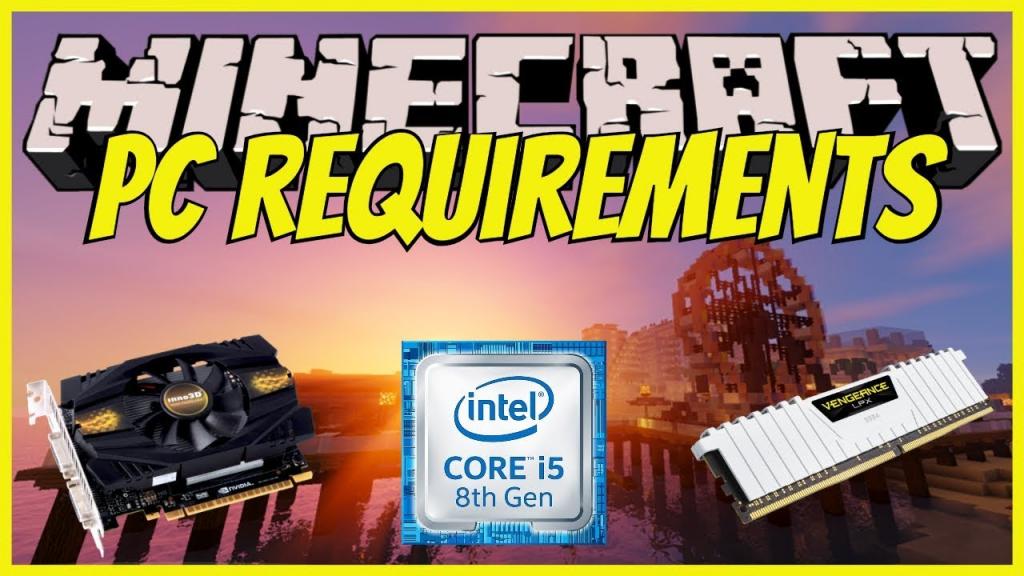 Additionally, Minecraft has been recognized as one of the best and most influential video games ever by receiving numerous awards. As a result, there is a high demand for Minecraft PC downloads.
To play Minecraft, however, your computer needs to be up to snuff with the game's system requirements, which is more difficult than it sounds.
Is it possible for me to run Minecraft, and if so, what are the system requirements?
About
In Minecraft, there are two main gameplay modes: creative and survival. The survival mode of the game is simply called "Survival Mode." Players begin in a new world with nothing, and it is up to them to explore, fight off enemies, and ultimately defeat the Ender Dragon by gathering and using various items and tools.
Even though players have a lot of control and freedom in the game's survival mode, the sandbox elements of the game really shine in the game's Creative Mode. All of the blocks, mobs, and resources in Minecraft are accessible to players, allowing them to construct anything from homes to intricate machines.
Date of Publication: November 18, 2011
Includes support for PC (Windows, macOS, and Linux), PS4, Xbox One, Switch, Android, iOS, Xbox 360, PS3, Wii U, Nintendo 3DS, PS Vita, Fire OS, and Windows Phone.
Game Type: Sandbox/Survival
Game Maker: Mojang
Makers: (Mojang), (Xbox Game Studios), (Sony Computer Entertainment),
System Benchmarks
System Requirements Minimum
Windows 7 (64-bit) or later is required.
Computer processor: Intel Core i3 3210 or AMD A8 7600 APU, or equivalent
RAM: 4 GB
Graphics processing unit (GPU): Intel HD Graphics 4000, AMD Radeon R5 series, NVIDIA GeForce 400 Series, or AMD Radeon HD 7000 series
Hard Disk Drive Capacity: 180 MB-1 GB
Suggestions for Minimum System Requirements
Windows 10 (64-bit)
Processing Unit: Core i5 4690 / A10 7800 (or equivalent)
RAM: 8 GB
graphical processing unit: NVIDIA GeForce 700 Series / AMD Radeon Rx 200 Series
HDD size: 4 GB (SSD is preferred).
Optimal PC Builds
While most new computers are capable of running Minecraft, the performance of your PC will be greatly improved by having a dedicated or discrete graphics card. Minecraft has a large number of chunks and blocks, which means that loading times will be longer on older computers, especially those with less memory and processing power.
To play the game smoothly, however, you only need a PC with a powerful processor, plenty of RAM, and a dedicated graphics card.
However, you should know that the Java Edition of Minecraft is compatible with hundreds of different mods. RAM and CPU processing power become increasingly valuable as more and more mods are installed.
So, if you want to use add-ons like texture and shader packs, you may want to avoid a low-end PC and instead invest in a mid-range or high-end model.
Minecraft System Requirements: Minimum and Recommended
This section will outline the required and recommended specifications for running Minecraft on a personal computer.
System Requirements Bare Minimum for Minecraft
It's important to make sure your computer meets the minimum Minecraft system requirements so you can play the game. Let us now demonstrate.
Computing Unit: Intel Core i3 3210 | AMD A8 7600 APU or Equivalent
Memory: 4 GB RAM
Hard Drive Space Required: 1 GB Minimum for Game Data, Maps, and More
Graphics processing unit (GPU): Intel HD Graphics 4000, AMD Radeon R5 series, NVIDIA GeForce 400 Series, or AMD Radeon HD 7000 series
Operating System: 64-Bit Windows 7 or later
A minimum of 1024 x 768 resolution is required.
Broadband Internet Access, or Network
You can play Minecraft on your computer if it has the specs needed to do so. Here are the minimum and recommended Minecraft system requirements for Windows 10 to ensure a smooth gaming experience.
Specifications Your Computer Should Meet to Play Minecraft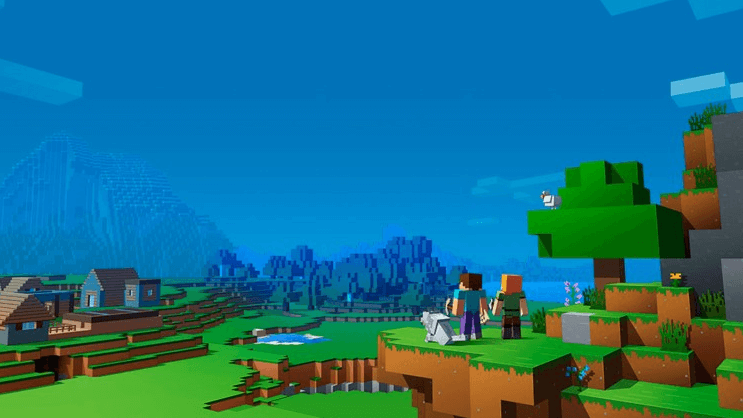 The aforementioned minimal system requirements are not sufficient to enjoy better Minecraft. The following Minecraft specs are recommended but not required.
The processor should be either an Intel Core i5 4690 or an AMD A10 7800.
High Memory Capacity: 8 GB RAM
HDD size: 4 GB (SSD is preferred). space that can be used
graphical processing unit: NVIDIA GeForce 700 Series / AMD Radeon Rx 200 Series
OS: 64-bit Platform: Windows 10
Resolution Requirement: 1024 x 768 or higher
Context: Online community with high-speed access
Your Minecraft experience can be enhanced with these specifications.
Are you able to check your computer's specifications after learning what the minimum and recommended Minecraft system requirements are?
This article will instruct you on how to enhance Windows 10's performance for gaming.
How to Check Computer Specifications?
Checking a computer's specs is covered here. As a rule, there are a few different methods for verifying PC parts. One of them will be presented here.
What follows is the instructional portion.
You can access the Run dialog by pressing the Windows key and the R key simultaneously.
Second, in the box, type dxdiag and press OK to proceed.
Double-check your computer's OS, CPU, RAM, and DirectX version in the new window that just popped up.
The graphics card details can be viewed by clicking the Display menu item and then clicking the Display tab.
Once you've completed all the necessary steps, you'll be able to view the system requirements for Minecraft and determine if your computer meets them.
To learn more about how to check the PC specifications, you can read the post entitled How to Check PC Full Specs Windows 10 in 5 Ways.
Make a Minecraft system requirements test to check if the game will run smoothly on your PC. This will save you a lot of time and effort by letting you know right away if Minecraft will work with your computer.
Minecraft can be installed on your computer if it has the bare minimum specs needed to run the game. As we've discussed so far, meeting the minimum Minecraft system requirements is essential if you want to have a positive gaming experience. As a result, what options do you have if your computer isn't up to Minecraft's minimum system requirements?
So read on to learn the answers.
What to Do If PC Doesn't Satisfy the Minecraft System Requirements?
What options do you have if your computer falls short of Minecraft's recommended specifications but you'd still like to play?
A new computer or hardware upgrade is an option here. Although it is recommended to upgrade the hardware, purchasing a new computer would be very expensive.
As such, we'll walk you through the process of upgrading your PC's hardware so that it meets the Minecraft system requirements in the section that follows.
Upgrade Processor
You can improve your gaming experience by upgrading the CPU. A compatible processor is essential, so be sure to pick one out before you shop for a motherboard. At that point, you can start swapping in the new CPU.
The instructional portion follows.
Shut down your machine and disconnect it from the power source.
In order to achieve this, turn your computer on its side.
Take off the panel on the side to reveal the motherboard.
Take away the current heat sink.
Verify that your existing processor is compatible with the system.
Take out the old CPU.
If you need to replace your motherboard, do so now.
The new processor can be plugged in now.
Put the heat sink back in place, reconnect the cables, and power up the computer.
Upgrading the processor might allow you to play Minecraft on your PC, provided all the other requirements are met.
When replacing a motherboard or CPU, can I avoid having to reinstall Windows 10/8.1/8/7? You can avoid a complete reinstallation by using one of these methods.
Add More RAM
The above section reveals that 4GB of RAM is required for Minecraft, with 8GB being the optimal amount. That being said, you can improve your gaming experience by upgrading your RAM if you so desire.
It's important to know how much RAM your computer currently has installed and how much RAM your motherboard can support before purchasing more. The next step is to go out and buy some RAM that will work in your computer.
Here is the guide you were promised.
Close all open programs and log out of your computer.
I want the case opened.
If necessary, the current RAM should be deleted.
Verify the RAM slot layout.
Prepare the RAM by setting it up.
Put the computer back into its case.
To restart your computer, please plug in the power cord and turn it on.
Once you've completed these procedures, the new RAM will be installed and ready to use. Here's a comprehensive guide on installing RAM in your computer if you want to learn more about the process.
Upgrade to 64-Bit Operating System
You can tell that this version of Minecraft can only be run on a 64-bit OS from the recommended and minimum system specs listed above. You should upgrade from a 32-bit to a 64-bit system if you're still using a 32-bit operating system.
However, aside from performing a clean install of the operating system, there is no way to transition from 32-bit to 64-bit. That is, a clean installation of the operating system is required.
All information stored on the Windows installation partition will be deleted prior to a fresh OS installation. As a result, you must first back up your data before continuing.
Take Files to a Safe Location Before Reinstalling the OS
Use the expert backup software, MiniTool ShadowMaker, to save your files in case anything ever happens to your computer. Backups of the entire operating system, as well as individual files and folders, can be created.
Consequently, we will now instruct you on how to utilize MiniTool ShadowMaker to create backups of your data.
To begin, click here to download MiniTool ShadowMaker for free, or here to buy the full version.
Second, set it up, and run it.
Third, choose to continue the trial by clicking the Keep Trial button.
In order to access the main menu, select Connect in This Computer and then click Continue.
Select the files you wish to back up by going to the Backup page, clicking the Source module, and then selecting Folders and Files.
Select a disk to store the backups on by clicking the Destination module.
You can proceed to step 7 by selecting Back up Now.
After completing all required procedures, a complete backup of all files has been made.
Is there a way to ensure that information is secure? What is the best way to back up my files in Windows 10? In this article, we will discuss four simple methods for archiving data.
The operating system reinstallation process can then begin.
To reinstall the OS
It's time to reinstall the operating system after you've made your backups.
This is the instructional portion of the website.
You must first obtain Windows Media Creation Tool in order to make a bootable USB drive.
After changing the boot order in the computer's BIOS, you can boot from the USB drive that you just connected.
Choose the language, time zone, and input method.
After that, select Install Now from the menu.
Following step 5, you can reinstall Windows by following the on-screen prompts. Multiple restarts of the computer will be necessary during this procedure. As soon as it's done, log in using your Microsoft account.
Detailed Steps and Instructions to Reinstall Windows 10 is where you can find all the information you need to reinstall Windows.
If you have upgraded to Windows 64 bit, then you can install Minecraft and play it on your computer.
Upgrade to SSD
As you can see from the above, the SSD is highly recommended for Minecraft. So, if you want to play your games more smoothly, upgrading your hard drive to an SSD is the way to go. MiniTool ShadowMaker can assist with this as well.
Its Clone Disk feature is so simple to use that even a computer novice could clone their HDD to SSD without worrying about losing any of their data.
In addition to these suggestions, you can improve Minecraft's performance on your computer by upgrading the GPU and modifying the screen resolution.
Assuming you have a computer that meets all of the above Minecraft system requirements, you can begin installing and running the game. Keep in mind that you need at least the barebones system to run Minecraft.
Minecraft VR System Requirements
In general, playing Minecraft in virtual reality (VR) is no more taxing than playing any other game through a VR headset. Visually, it has never been too demanding on your GPU, at least up until the RTX version. Due to the extensive mathematical complexity required to generate the game's world and biomes, the CPU suffered an immediate and severe performance hit.
You can experience Minecraft in virtual reality with any computer that can run a virtual reality system.
We have a guide on how to set up an Oculus Quest or Quest 2 headset to play Minecraft, as there are a few more hurdles to overcome.
Central Processing Unit: Intel Core i5-4690 or AMD A10-7800 APU (or equivalent, running at 3.5 GHz)
Graphics processing unit (GPU): GeForce 700 Series or AMD Radeon Rx 200 Series (excluding integrated chipsets) with OpenGL 4.5
RAM: 8 GB
An SSD with 4GB of available space for data storage.
Operating System: MacOS Sierra or Windows 10 (64-bit)
Minecraft On Chromebook
Since Minecraft is only officially supported on Microsoft Windows, Apple Mac OS X, and Linux, a Chromebook is out of the question for playing the game. Because ChromeOS is essentially a web browser and nothing else, installing Linux and rooting your Chromebook to play Minecraft would render your device no longer a Chromebook. Certainly, you can, but whether or not you should is a matter of personal preference.
Minecraft macOS Minimum System Requirements
Two gigabytes of memory
Intel HD 4000 Visual Processing Unit
Microprocessor:Intel Core i3-3210
1 Gigabyte in Size
Version: OS X 10.9 Mavericks
Minecraft Linux Minimum System Requirements
Storage Space:2 GB
Model:Intel HD 4000 Graphics
The Intel Core i3-3210 is the brains of the operation.
1 Gigabyte in Size
Versions of the Operating System:Anything Released After 2014
Can I Run Minecraft on my PC?
If that's the query on your mind, consider it answered.
The CPU, graphics card, and memory (RAM) sizes required to run the game have been detailed above. Verify your PC's specs against both the minimum and suggested requirements to determine if any adjustments are needed.
In addition, I'd like to point out that, thanks to a recent update, raytracing is fully supported in Minecraft if you have a suitable GPU.
In light of these specifications, I've compiled a list of the top laptops for playing Minecraft on so that you can pick the right one for your needs and, of course, your wallet. Here you'll find a wide range of brands, from the budget-friendly Razor to the more upscale Apple, Lenovo, Dell, MSI, and Acer.
You can check out how to enable RTX on Minecraft if you're interested in ray tracing, and if you're looking for a thin and light laptop, you can probably find one that suits your needs among the options on this list.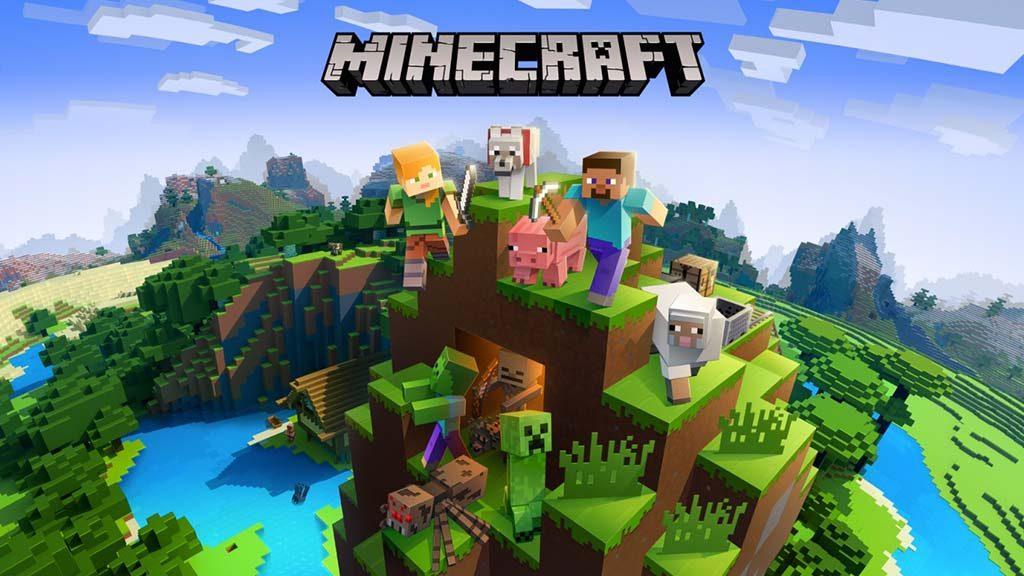 FAQ
What does Minecraft require to run smoothly?
In order to play Minecraft without any hiccups, your PC should have at least the bare minimum specs required by Minecraft itself.
The processor should be either an Intel Core i3 3210 or an AMD A8 7600 APU.
Memory: 4GB RAM
To store the game's main folder, maps, and other files, you'll need at least 1GB of hard drive space.
Graphics processing unit (GPU): Intel HD Graphics 4000, AMD Radeon R5 series, NVIDIA GeForce 400 Series, or AMD Radeon HD 7000 series
System Requirements: 64-Bit Windows 7 or later
Minimum Requirement for Display Resolution: 1024 x 768
Internet Service Provider (ISP): Broadband Online Connection
Can my PC run Minecraft?
If you want to play Minecraft on your computer, your PC should be able to handle the game's minimum system requirements.
Can Minecraft run on 2GB RAM?
Minimum RAM requirement for Minecraft is 4GB. Increasing the amount of RAM, say up to 8GB, improves gaming performance.
What PC specs do I need for Minecraft?
For Minecraft to run smoothly on your PC, its specs should at least be at or above the minimum system requirements. Therefore, the above section can be used to verify the minimal hardware requirements.
Can I run Minecraft on 32 bit?
However, you should know that the game requires at least 4 GB of RAM, and it's highly unlikely that your 32-bit device will have enough memory to run it.
Why is Minecraft so addictive?
Minecraft is a sandbox video game in which players are free to roam the open world and build whatever they can imagine. This is where most players, especially young ones, become hooked and can't stop playing.
Bottom Line
In conclusion, you should now know how to determine if your computer meets Minecraft's minimum and recommended system requirements.
Find out if your PC is up to snuff with Minecraft's minimum specs before you start the download and installation process.
Additionally, if you want better performance while playing Minecraft, it is recommended that you upgrade to the latest system requirements. Comment below or email us at [email protected] if you have any questions or suggestions about the Minecraft PC system requirements or any other MiniTool product, and we will do our best to address them.