A safari-like experience where players may view and photograph Pokemon in their natural surroundings is provided by both New Pokemon Snap and its N64 predecessor.
A points system that awards you for capturing many Pokemon or catching them in motion further enhances the experience of feeling like a photographer on an adventure.
To help you out, we've compiled this list of the top games like Pokemon Snap to play in 2022, which includes both mobile games and PC games.
Keep checking back to see if any of your favorite games like Pokémon Snap! have been left out of our list, as we'll be adding more titles in the future.
Penko Park
It works on a variety of operating systems: Windows, Linux, and Mac
Pokemon Snap enthusiasts should check out Penko Park, a game in which you explore an abandoned nature park and photograph its "spooky-cute" creatures.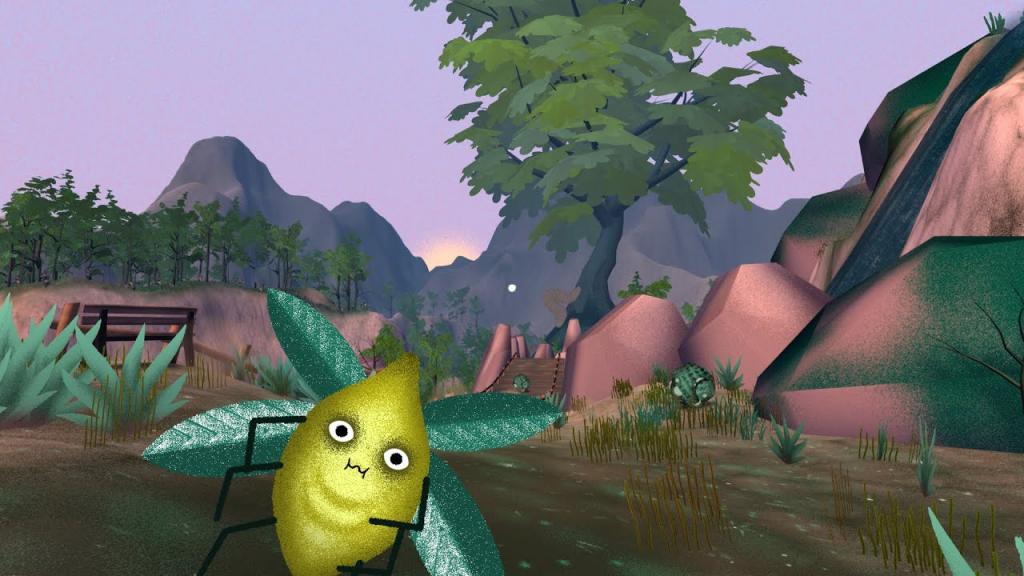 Most of the park's activities take place at night or near twilight, which heightens the eerie atmosphere created by the creatures and their environments.
There are several ways to capture your subjects in action while collecting information about their species to add to your guidebook, just like Pokemon Snap does.
As a final touch, Penko Park gives you a grappling hook and a Ghost-o-Vision camera mode that allows you watch even more spooky creatures in action.
Umurangi Generation
Operating Systems: Microsoft Windows and Nintendo's Switch
Umurangi Generation is an urban street culture-inspired first-person photographic exploration game.
In this game, you take on the role of a photojournalist tasked with capturing the city's uncertain future.
You'll be graded on how well you catch your subject, as you were in Pokemon Snap, but you have a lot more latitude in editing your images to get the style you want.
Macro DLC is highly recommended if you decide to buy Umurangi. It solves your character's sluggish movement pace by providing you rollerblades and other new abilities.
Beasts of Maravilla Island
Windows, PlayStation 4, Xbox One, Nintendo Switch, and Macintosh
You can also play as Marina Montez, an aspiring wildlife photographer who carries her grandfather's journal and camera around with her in Beasts of Maravilla Island.
Marina sets out for Maravilla Island, where she'll have to use her climbing, exploration, and puzzle-solving skills to uncover new areas and capture gorgeous images of the island's amazing animals.
Maravillan residents, like Snap's, will show distinct behaviors when provoked, giving you a peek into their personalities and routines.
Having a large collection of photos to choose from, the game allows you to sift through and select the best ones to feature in your photo album.
Alba: A Wildlife Adventure
XBox One, Xbox One X/S, PlayStation 4, PlayStation 5, Xbox One, Nintendo Switch
Second on our list of indie adventure games is Alba, which tells the story of a little girl visiting her grandparents on a Mediterranean island.
Alba sees an animal in danger while she's there and chooses to get involved in helping to protect the wildlife and the environment around them.
As you tour the island, you'll pick up rubbish and restore bridges, recruit volunteers, care sick animals, and take photos of many while doing so.
Our favorite thing about Alba, however, is that it doesn't force you to follow a predetermined path, which allows for a more creative approach to photographing the world.
NUTS
Windows, Nintendo Switch, Mac OS X, and iOS are all supported.
NUT features stylised graphics that, once filled in, stand out like coloring book pages in this indie mystery game.
In this game, you take on the role of a Rookie Field Researcher sent to Melmoth Forest to investigate some peculiar behavior among the forest's squirrel population.
In order to get a clear image of what's going on in the forest, you'll set up stationary cameras in various places of the forest each day.
We were enthralled by the mystery of NUTS' story, but Pokemon Snap aficionados will like the squirrels' antics.
Bugsnax
Windows, PlayStation 4, PlayStation 5, and Mac
However, we'll leave it up to you to discover what lies behind the Bugsnax family of cartoon characters and scrumptious-looking creatures.
To find out what happened to the island's residents, you'll play as a journalist assigned to investigate the island's mystery Snaktooth Island.
When you arrive, you'll be welcomed by a diverse group of people eager to teach you the ropes in exchange for a few bugsnax.
Bugsnax, like Pokemon Snap, includes a camera that your character may use to capture images of and learn more about them.
Abzu
Windows, PlayStation 4, Xbox One, and Nintendo Switch are supported.
In Abzu, you assume the character of a scuba diver who wakes up on the surface of an ocean and must find your way through a series of puzzles.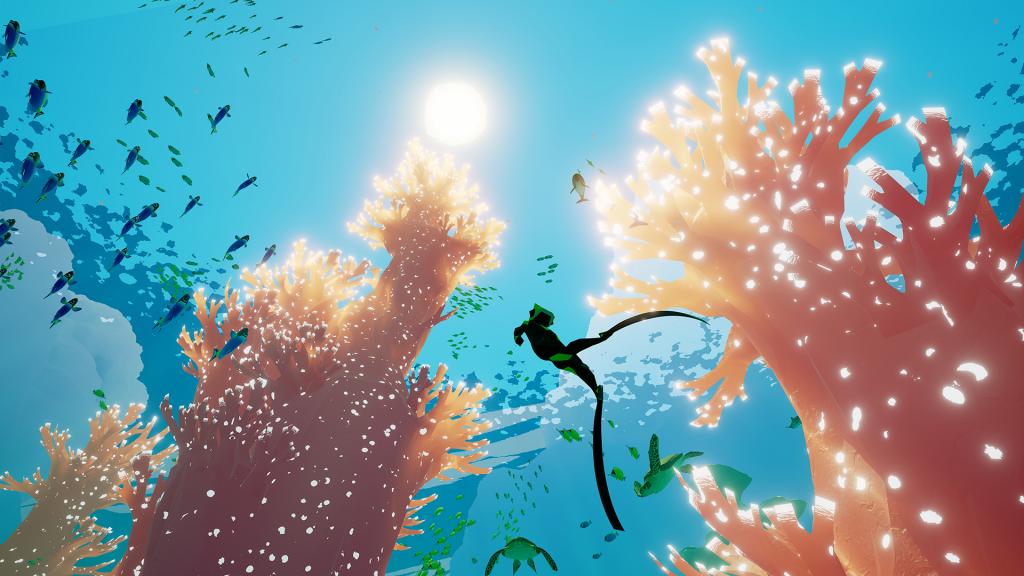 You go on an underwater journey full of wonder and mystery as you search for buried artifacts, vegetation, and creatures from a long-gone era.
It's possible to interact with Abzu's landscapes and creatures without having a camera, such as solving riddles and conversing via sonar.
The game's mysteries and wonders may be found beneath its surface, making for a fascinating and engrossing adventure.
Firewatch
Windows, PlayStation 4, Xbox One, Nintendo Switch, Linux, and Macintosh
A fire lookout called Henry flees his tumultuous life in the city to work in the Wyoming wilderness during the summer of 1989 in the film Firewatch.
To keep an eye out for any potential dangers to the area wildlife, humans, or even the forest, Henry is perched atop a mountain.
In the middle of a weird chain of events in the forest, Henry uses a handheld radio to connect with his supervisor Delilah.
To progress through the story, you must solve puzzles, explore adjacent caves, and use Henry's camera to take pictures.
Soup Pot
Microsoft Windows and Xbox X/S
Soup Pot, a culinary game that had its debut at E3 2021 and is expected to be released before the end of the year, is the first game we'll talk about for Pokemon Snap lovers to keep an eye on.
With more than 100 unique recipes to choose from, the game encourages you to experiment with a wide variety of various ingredients.
Instead of forcing you to follow a set of rules, Soup Pot encourages you to experiment and see how your dishes turn out, even if they seem like a hot mess.
Plate your food anyway you like and post photos to an in-game social media site so that your followers can see what you've been up to and provide feedback on your latest creations.
Fatal Frame: Maiden of Black Water
XBox One, Xbox One X/S, PlayStation 4, PlayStation 5, Xbox One, Nintendo Switch
As a fan of New Pokemon Snap, consider picking up one of the most popular Fatal Frame games when it is released later this year for your Nintendo Switch.
As you follow three intertwined storylines in Maiden of Black Water, you'll learn the horrifying truth about a series of terrible deaths that have occurred in an ancient forest.
The Camera Obscura, a special camera, is used to solve mysteries and fend off bad spirits.
Improved aesthetics, new character costumes, and a new photo option for documenting your scariest gameplay moments will be included in the next edition.
Pupperazzi
Windows and Macintosh
A new first-person photography game, Pupperazzi, will let you touch and take pictures of a wide variety of different dog breeds in the open-world setting of Muttropolis.
You'll find everything you need to dress up your dog as well as thrilling activities like skateboarding and dance parties in the surrounding areas.
Enhance your photography skills by upgrading your equipment and using options like zoom, slow-mo, filters and multiple lenses to achieve the ideal snap.
Finally, the game allows you to compare your pupperazzi photography skills with those of other players.
Pokemon Snap
There is no better option for those who enjoy New Pokemon Snap than the N64 edition. Even though it was first released in 1999, the game's primary gameplay is virtually same between the two iterations.
All of the game's Pokemon must be photographed in a variety of positions and situations, with the best images netting more points. Among Pokemon aficionados, it's considered a cult classic for its refreshing departure from the norm.
Fatal Frame
How many video games employ cameras as weapons? It's an odd concept, but Fatal Frame pulls it off with near-perfect execution. Players must use the 'Camera Obscura' to fight ghosts in the various haunted locations they explore in this survival horror game.
Pokemon Snap-like mechanics apply, with greater damage being given to Ghosts when the focus of the picture is on the ghost itself. This is similar to how Pokemon Snap works. Although it's not for the squeamish, it's an enjoyable and terrifying horror experience.
Beyond Good & Evil
As a journalist called Jade, Jade uses her camera to gather evidence as she sets off on her journey. Other features include scanning items to learn more about them, as well as triggering devices in order to solve riddles.
With its significant emphasis on battle and exploration, as well as exploration and platforming, the game's photographic components are surprisingly nicely put together and work in harmony with the game's more typically seen gameplay. The sequel was first announced in 2017 and is still under development.
Alba: A Wildlife Adventure
Alba: A Fauna Adventure, a game set on a Mediterranean island, urges players to safeguard the island's wildlife as well as the island itself. The island is home to a variety of biomes, each with its own unique species that Alba must save.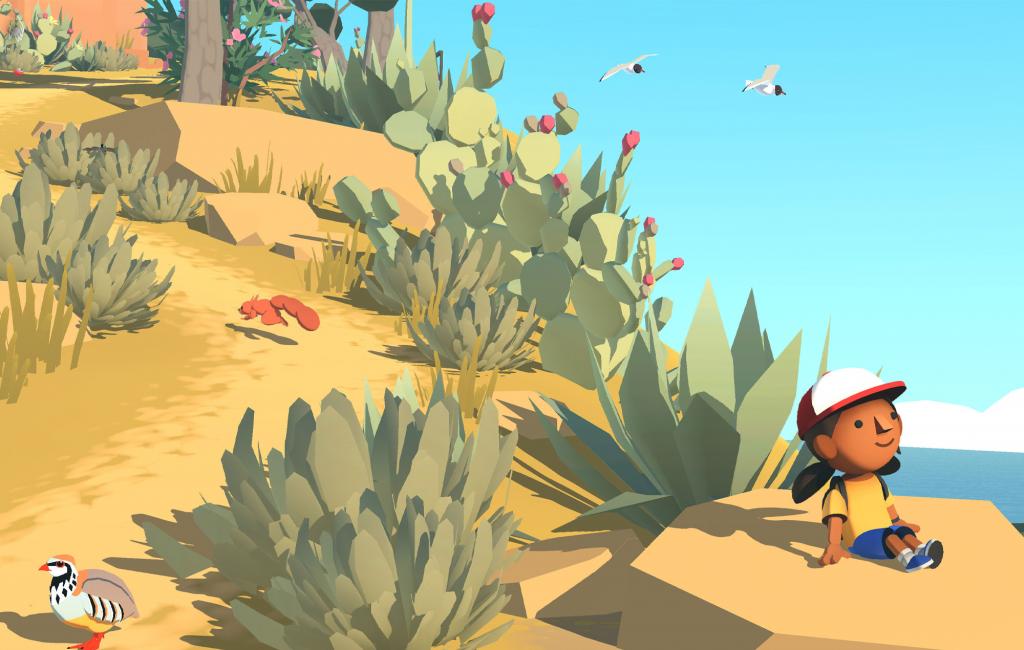 The game's creators, ustwo games, have created something that allows players to unwind while completing a range of tasks that aren't imposed on them. It also has a system similar to Pokemon Snap, in which players must identify various species of creatures on the island, almost like a PokeDex!
Pokemon Cafe Mix
There's yet another free-to-play puzzle game using Pokemon. Gameplay takes place in a Pokemon cafe where players must match symbols to make unique menu items for each of the various pokemon that come through. In this way, it's extremely reminiscent of the Disney Tsum Tsum game.
As the game progresses, the puzzles become increasingly difficult, and the Cafe can be upgraded with additional rooms and new visual effects. As players progress through the game's levels, they can even raise new 'Mons to aid in the creation of the orders that keep piling up.
Labo Camera
Since its apparent demise, Nintendo Labo was a fascinating experiment from the Japanese company. With both games offering objectives similar to those seen in Pokemon Snap, this camera attachment was a fascinating use of the technology.
Ocean Camera, as the name suggests, takes place in the ocean and requires players to photograph a variety of aquatic creatures. A charming critter named "Fluffball" can be photographed using Ocean Camera. Even if there isn't much in the way of substance, the experience is still a lot of fun regardless of how shallow it is.
The Bradwell Conspiracy
While it may not appear so at first glance, The Bradwell Conspiracy is a lot like Pokemon Snap, a lot of the same processes utilized in Snap are present here. With no apparent way out, the player is locked in an underground facility for the duration of the game.
To solve the game's puzzles and eventually make their way out, players must transmit images of their surroundings to an NPC character. There aren't many games like The Bradwell Conspiracy out there, and players who are prepared to put in the time and effort will find it to be a true delight.
Gekibo: Gekisha Boy
As far as I know, this is one of those "lost gems" in the western market that never made it to a full release. It is a side-scrolling game centered on photography that features David Goldman. He aspires to be a photographer, but his parents died unexpectedly, thus he has no means to pursue his ambition. His mentors at the university encourage him to persevere, despite the catastrophe.
As you can see, it's a strange one, and the visual style used here is very disturbing. The gameplay, on the other hand, is the most mechanically similar to a Pokemon Snap game you'll find outside of a horror title. As he progresses through the game, David is able to capture better and better images of the world around him. Gekibo was never released in the West, and neither was its sequel, Polaroid Pete. Playing it would be nearly impossible, but some creative people have managed to get their hands on it and put it to use.
Life Is Strange
Dontnod Entertainment and Square Enix have created an episodic story game called Life is Strange. Chloe Price, a former classmate of Max Caulfield's at Blackwell Academy, returns to Max's life in the form of an old acquaintance and the development of time-travel powers.
The ability to capture images is a game mechanic because Max is studying at Blackwell to become a professional photographer. It's a pleasant activity for the player to do, but it occasionally has a bearing on the story.
The Bradwell Conspiracy
A Brave Plan and Bossa Studios produced and published The Bradwell Conspiracy, an adventure game. This is a near-future story about a man who is stranded in a massive underground complex with no way out. It is the player's only chance to convey pictures to another survivor stranded somewhere in the complex using Google Glass-like devices.
In terms of gameplay, it's a great idea for an adventure puzzle game, and it has a lot of the same elements as Pokemon Snap.
Phasmophobia
With the recent release of Phasmophobia, gaming YouTubers and broadcasters had a lot to say about it. The objective of this co-operative multiplayer horror game is to find out what kind of ghost is lurking in a location, gather evidence, and then flee. Kinetic Games created and published it.
Taking a picture is one of several methods for spotting ghosts and collecting evidence of their presence. As a gaming mechanic, this may not always be a choice or even a good idea, but it can help players feel more like genuine photographers.
Outlast
Outlast is another another horror game where the user uses a camera to record and observe occurrences. Red Barrels designed and published this one in 2013. Miles Upshur, a photojournalist, is the star of this video game. In order to document the events at Mount Massive Asylum, Miles uses his camera as a primary tool in the game.
When it becomes dark, Miles needs night vision to see what's going on around him–and it gets dark quite a bit. Miles will be more likely to take notes if you keep track of specific items and activities. This will help you learn more about the world and unearth new mysteries.
Dead Rising
Last but not least, there's the Dead Rising saga. Frank West, a photojournalist, is stuck in a zombie-infested mall for 72 hours and must find a way out. Everything can be used as a zombie-killing weapon, along with the option to combine different weapons in order to get a better kill.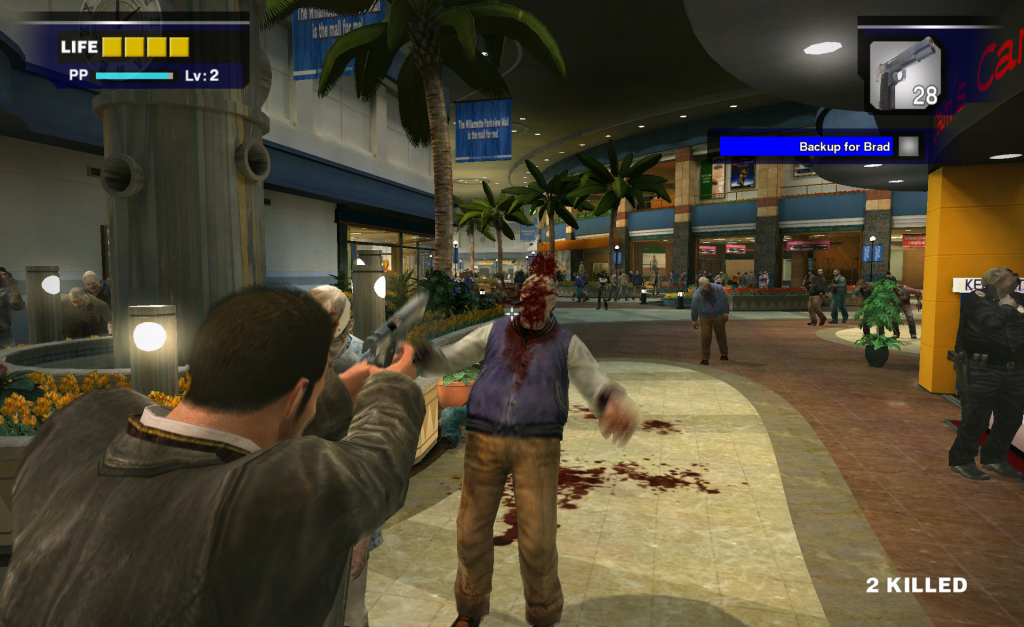 Photographing zombies for experience points (referred to as "Prestige Points") can help Frank West improve his zombie-survival abilities. It's not a must for gameplay, but it does help Frank deal with the dangers he faces in the environment.
We've come a long way since Pokemon Snap, but photography games remain a rarity. The majority of them are horror games, but if you're more interested in the photography than the sweetness of Pokemon, these games can still work for you.
FAQS:
What type of game is Pokemon Snap?
Photography first-person shooter
Is Pokemon Snap a new game?
A tropical paradise with dense rainforest and wide deserts awaits you on the islands of the Lental area! The 1999 Nintendo 64 game Pokémon Snap was the inspiration for New Pokémon Snap.