Sonic The Hedgehog is a fantastic platformer. All the best games like Sonic The Hedgehog can be found right here, so check them out and choose your next favorite!
Since 1991, Sonic the Hedgehog has been one of the most popular SEGA characters and one of the most well-known video game brands in the world.
Despite this, Sonic the Hedgehog can still be shown dashing at breakneck rates and devouring chili dogs as recently as Sonic Mania.
Retro platformers are in short supply, so we've compiled a list of our favorite 2D and 3D Sonic the Hedgehog games for PC and consoles to fill the hole.
Let us know if you think we've missed any of your favorite games that are similar to Sonic in the comments section below!
Kaze and the Wild Masks
Windows, PlayStation 4, Xbox One, and Nintendo Switch are supported.
While paying homage to classic 2D platformers like Sonic the Hedgehog and Duck Hunt from the '90s, independent game Kaze and the Wild Masks features a diverse cast of new characters, settings, and abilities.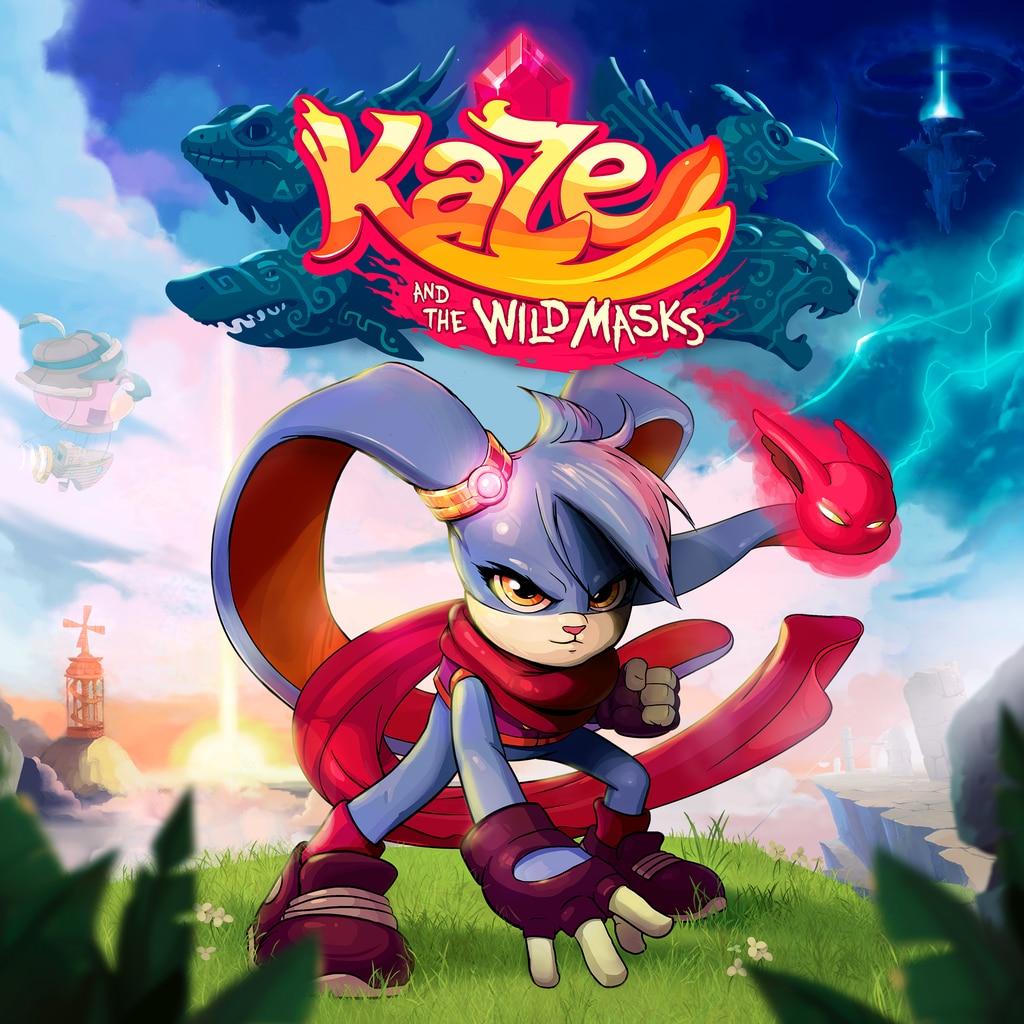 The game puts you in the shoes of Kaze, who must set out to free their companion from the clutches of a curse that threatens to destroy the island they call home.
With the help of various masks found all over the world, Kaze can gain new abilities such as the ability to leap through the air like an eagle, dive under the surface of the water and swim like a shark, as well as the ability to run like a lizard.
Spark the Electric Jester
The operating system is Windows.
Sonic the Hedgehog is a renowned franchise that has inspired a slew of fan-made games, the best of which being Spark the Electric Jester.
Spark, an electric jester who loses his employment to robots who go on to take over the planet, is the hero of the game, which takes inspiration from Sonic and many other 16-bit era favorites.
Spark, out for vengeance, embarks on a global quest to defeat the robots with a slew of high-speed weapons.
Freedom Planet
Playstation 4, Nintendo Switch, Linux/Macintosh, and Windows
Sonic-inspired fan game Freedom Planet holds its own as a homage to the 16-bit period, owing to exquisite pixel imagery and a diverse cast of characters.
In this game, you play as Lilac, a dragon girl who joins forces with Carol the Wildcat and Milla the Basset Hound to fight off extraterrestrial invaders in space.
To add variety to the gameplay, each hero has a unique set of moves that may easily be used with Sonic's friends Tails, Knuckles, and Amy.
Cuphead
The following platforms are supported: Microsoft Windows, Sony PlayStation 4, Microsoft Xbox One, Nintendo Switch, and Mac
Two-dimensional action platformer Cuphead is based on the demanding run-and-gun games of yore, forcing players to memorize enemy attack patterns to survive.
A glove-wearing hero known as Cuphead takes on numerous baddies in order to redeem a debt owed to the Devil.
Side-scrolling platforming segments require precise timing and movement while the majority of the game is focused on boss rush battles with numerous phases.
30XX
The operating system is Windows.
With its retro platforming concept, 30XX isn't too far off from Mega Man games, but it is certainly influenced by the blue blur's platforming exploits.
Described as a "roguelike action platformer," the game has fluid movement and responsive controls, as well as a robust progression system that is enhanced by local and online cooperative play.
One thousand years after the earth's creation, an evil Synthetic Mind has arrived and corrupted the landz. You play as the robotic hero who awakens to find the world in ruins.
Steel Assault
Windows, PlayStation 4, and Nintendo Switch are supported.
Steel Assault is a 16-bit side-scrolling platformer that pays homage to classic run-and-gun games from the '80s and '90s.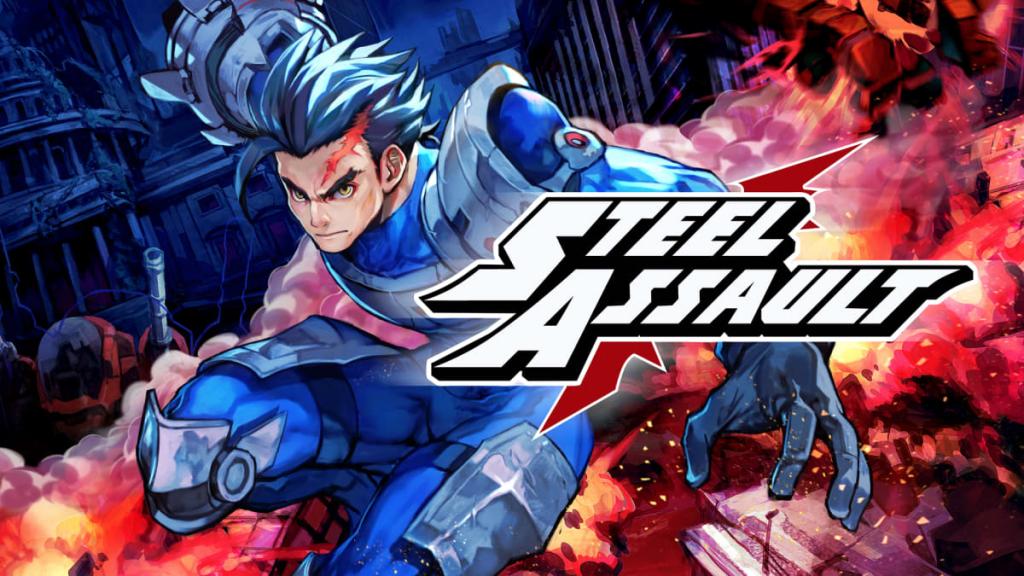 A rebel soldier named Taro Takahashi, you assume the role of and fight against an evil ruler and his mechanical minions in this game.
As a result of Taro's zip line grappling hook, the exciting boss encounters in exquisite pixel art locales are well complemented by Taro's fluid and expressive movement.
Sunblaze
Available on the following operating systems and devices: Windows, Nintendo's Switch, Linux, and Mac
Sunblaze is a 2D indie platformer for Sonic lovers that draws inspiration from games like Celeste and Super Meat Boy.
There are puzzles and lasers and nasty robots and other risks that you must overcome to get back and save your father, Josie, a superhero trainee.
Levels are created and feature a variety of interesting challenges that will keep you dying for a very long time.
Jack Axe
Windows, PlayStation 4, and Nintendo Switch are supported.
Jack Axe is a 2D puzzle-platformer about a tough-as-nails Viking named Jack who uses a mystical ax to explore a vibrant universe.
Platforming feats that involve quick reflexes while combating adversaries can be accomplished thanks to this.
With its rapid and smooth gameplay, it's a great alternative for Sonic fans who prefer 2D platformers with combat and exploration.
Katana Zero
Microsoft Windows, Xbox One, Nintendo Switch, and Macintosh OS X.
Continuing our look at action-platformers, we have Katana Zero, a sleek 2D action-platformer in which you control an assassin known as Subject Zero, who is hired by his psychiatrist to carry out a series of contracts.
Using his sword, rolls, and drugs, Zero can slow down time and see into the future when under attack.
It's a side-scrolling platformer like Sonic the Hedgehog, with a variety of locales, enemies, and obstacles to deal with.
Beard Blade
The operating system is Windows.
Play as Branson and his shapeshifting beard in this 16-bit platformer inspired by classics like Sonic the Hedgehog.
Branson is trapped on an unknown island when a band of robbers ransacks his farm and tries to reclaim his stolen livestock. He must sprint, leap, swim, and climb his way to triumph.
Collectibles and coins may be found all over the place, and these can be utilized to unlock new abilities for Branson and his mutable beard.
Splasher
The following platforms are supported: Microsoft Windows, Sony PlayStation 4, Microsoft Xbox One, Nintendo Switch, and Mac
The emphasis on movement and interaction in Sonic games, like in many contemporary indie platformers, is one of their most enticing features.
In Splasher, you play as a paint-wielding hero out for vengeance on his evil boss in a 2D action platformer with hand-drawn artwork and exhilaratingly fast gameplay.
Spraying different kinds of paint to climb walls, bounce off platforms, and avoid obstacles as you gain speed and rescue your fellow workers is the focus of each level.
Mail Mole + 'Xpress Deliveries
Windows, PlayStation 4, Xbox One, and Nintendo Switch are supported.
Mail Mole, a collection-driven 3D platformer about a mail-delivering mole, follows in the footsteps of Sonic's later 3D adventures.
After discovering that Carrotland, his home world, is on the verge of collapsing, he sets out to save it while still delivering letters.
Unlike Sonic, the mail mole may dig, climb, and even soar through the air in the game, which lays a heavy focus on traversal.
Crash Bandicoot N. Sane Trilogy
Windows, PlayStation 4, Xbox One, and Nintendo Switch are supported.
Sonic and Mario had already established themselves as household names when Crash Bandicoot was developed to compete with them.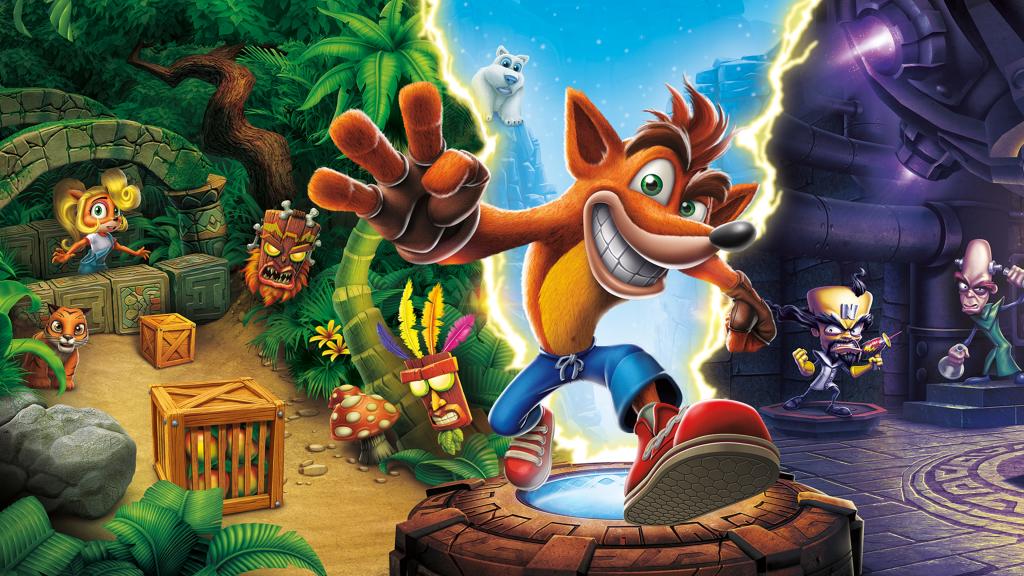 Naughty Dog developed the original trilogy, and the 3D platforming gameplay is still enjoyable today, as evidenced by the Crash Bandicoot N. Sane Trilogy remaster collection.
Linear, 3D platforming segments packed with collectibles, adversaries and interactive objects are featured in each game.
Spyro Reignited Trilogy
Windows, PlayStation 4, Xbox One, and Nintendo Switch are supported.
Sony's second mascot, Spyro the Purple Dragon, made his debut in the Insomniac-developed platformer Spyro the Dragon after Crash Bandicoot.
Spyro Reignited Trilogy, a remake of the original trilogy of games for current consoles and PC, remains a beloved part of the series today.
Compared to the 3D Sonic games, this series is more easier to level design and battle, but it's still worth checking out if you like old-school 3D platformers.
Super Monkey Ball Banana Mania
XBox One, Xbox One X/S, PlayStation 4, PlayStation 5, Xbox One, Nintendo Switch
Super Monkey Ball is one of the many SEGA properties you're likely to appreciate if you're a long-time Sonic fan or just enjoy 3D platformers.
More than 300 levels from the original Super Monkey Ball games, as well as a dozen additional mini-games and new customization possibilities, are included in Super Monkey Ball Banana Mania for modern platforms and PC.
There's also a brand-new imaginative comic book-style story mode that lets up to four players defend Jungle Island or explore the series' past together.
Super Mario Odyssey
The Nintendo Switch is the platform.
With their turbulent past, from bitter opponents in the 1990s to friendly rivals in games like Mario & Sonic at The Olympic Games, Mario and Sonic can't be denied.
No matter which side of the debate you're on, both Mario and Luigi's mascots have had a slew of amazing games released throughout the years, the most recent of which is Super Mario Odyssey.
A real successor to 3D Mario games like as 64, Sunshine, and Galaxy like Odyssey offers players on a thrilling voyage with the best platforming difficulties that the series has ever offered.
Ecco The Dolphin
Ecco the Dolphin is one of the best side-scrolling games ever made for the Sega Genesis. Due to its generational release, it's likely that this game was influenced by the original Sonic the Hedgehog.
In Ecco the Dolphin, the player assumes command of Ecco, a dolphin who defends the oceans and the world from evil forces. Because of the game's hidden routes, Ecco the Dolphin is more difficult to defeat than Sonic the Hedgehog. You'll have to go back and forth a lot in this game, but you'll fall in love with the ocean scenery.
Crash Bandicoot N. Sane Trilogy
Throughout the Crash Bandicoot N. Sane Trilogy, platforming and combat are seamlessly integrated into one experience. In its initial debut, the trilogy was compared to the popular video game character Sonic the Hedgehog, and the remake follows suit. Side-scrolling gameplay with a behind-the-camera view is featured in this title. An endearing mascot, like Crash Bandicoot N. Sane or Sonic the Hedgehog, takes center stage in this game.
Ori And The Will Of The Wisps
Ori and the Will of the Wisps is the culmination of years of side-scrolling video game invention. The graphic fidelity has been improved in this sequel, which is breathtaking from start to finish. Despite the fact that the game's speed is slower than that of a Sonic the Hedgehog game, many gamers will still enjoy this unique trip. An Metroidvania made with Unity's engine is here. Ori and the Will of the Wisps received universal acclaim, and we eagerly await the next installment.
Sonic Generations
Sonic the Hedgehog has been around for a long time, and the Sonic Team has put together a tribute to that time. The player in Sonic Generations has the option of playing as either the classic or modern Sonic.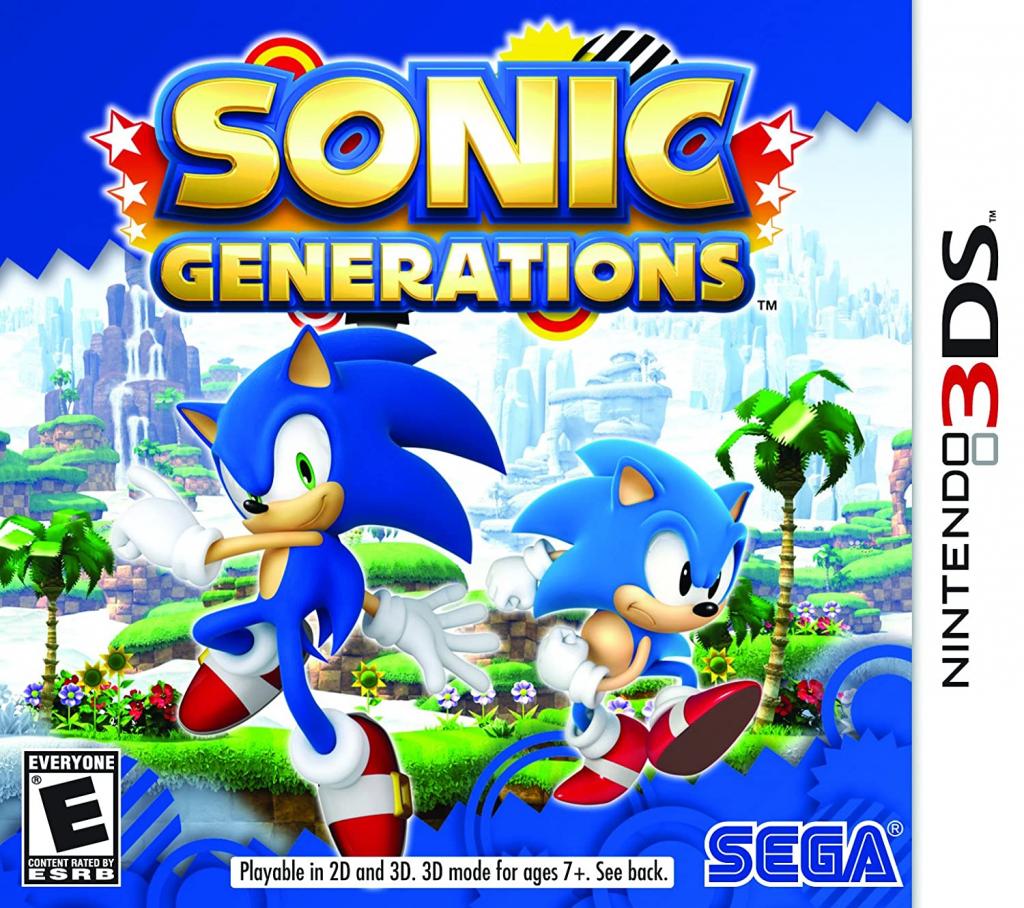 When it comes to old-school Sonic games, like the original or more modern ones, you're covered. Even if the stages in Sonic's games are different, the original iconic figure is often present. The game's stages, which are essentially remakes of classic stages, make Sonic Generations a must-have for fans of the series.
Aladdin
Aladdin is a fantastic side-scrolling game for the Super Nintendo Entertainment System (SNES) and Sega Genesis. Even though the game's difficulty was on par with that of Sonic the Hedgehog's platform, it was still more difficult. For the time, the variety of settings and levels of intricacy were enough. Aladdin is a classic platformer with a more leisurely pace than Sonic the Hedgehog.
Celeste
Players on a journey to the top of Celeste Mountain become engrossed in the platforming of the game. Celeste is available on Xbox One, PlayStation 4, Nintendo Switch, and PC, as well as a slew of other current-generation platforms.
Sonic the Hedgehog 2 is more difficult than the original, but it's not so difficult that you'll become frustrated. Although the game has an Assist Mode, playing it without it is advised. As a bonus, the secrets and challenges of Celeste Mountain enhance the experience.
Yooka-Laylee And The Impossible Lair
As long as producers continue to build platformers like Sonic the Hedgehog, the age of iconic games like that is not over. The gorgeous 2D and 2.5D levels in Yooka-Laylee and the Impossible Lair seized the gaming world by storm. A few games can match Sonic's lightning-fast pace, but few can match Yooka-Laylee and the Impossible Lair for sheer memorability. There are puzzles, platforming, and vivid aesthetics in this hidden gem.
Cuphead
Despite the current trend toward more relaxed and approachable games, Cuphead defies that tendency. Cartoon-style imagery and hard run-and-gun gameplay reminiscent of Sonic the Hedgehog's period are featured in the game. There is still a place for old-school gaming in today's market.
Castle Of Illusion Starring Mickey Mouse
One of the few Disney games worth praising, Castle of Illusion Starring Mickey Mouse stands out. This side-scrolling platformer, like Sonic the Hedgehog's, was first released in 1990 for the Sega Genesis. You'll need to be more precise with your motions in Castle of Illusion Starring Mickey Mouse, but it hasn't stopped any skilled players from doing so. Castle of Illusion's 16-bit graphics helped keep the Sega Genesis lucrative before the introduction of Sonic the Hedgehog in 1991.
Sonic Mania
Sonic Mania, released in 2017, was based on the traditional Sonic the Hedgehog formula, but with new features including customizable characters and longer levels. When it comes to Sonic games, Sonic Mania stands head and shoulders above the others. Retro-inspired Sonic the Hedgehog creativity is crammed into this. Playing at 60 frames per second, the visuals in this game are very amazing. If you haven't played Sonic Mania, you can't call yourself a true fan of Sonic the Hedgehog.
FAQS:
What is the most liked Sonic game?
Sonic the Hedgehog: The Second Generation. Most people connect Sonic with the game Sonic 2 on the Genesis, which is where much of the character's formula was established.
Is there a Sonic 5 game?
Video game Sonic the Hedgehog 5: The Great Escape was released in 2015 for the PlayStation 3 and PlayStation 4, Xbox 360 and Xbox One, PlayStation Vita and the eShop. It is the fifth installment in the Sonic the Hedgehog series (Wii U). Knuckles returns as a playable character for the first time since Sonic 4's release.
Which Sonic game should I play first?
If you've never played a Sonic game before and want to get a taste of the original 2D Sonic, go no further than Sonic The Hedgehog 2. However, if you're a first-time player, we recommend starting with game number two rather than game number one.