The Witcher 3, which came out in 2015, would go on to redefine the open-world RPG genre and establish CD Projekt Red's position as a top developer. The Witcher 3 is a continuously engaging experience from start to finish thanks to its expansive open world, beautiful visuals, voluminous narrative, and diverse cast of characters.
There are, however, several equally impressive games that can go head-to-head with the latest edition in the series. We'll be showcasing the finest PC and current-generation console games that contain comparable themes, locales, and gameplay mechanics to The Witcher 3 while maintaining their own distinct character.
Make sure to keep an eye out for additional entries in the future, and if you're looking for more gaming recommendations, check out our other curated lists.
Red Dead Redemption 2
Xbox One, PlayStation 4, and PC
Rockstar was able to make a great sequel to Red Dead Redemption 1 by focusing on retaining the essence of the original.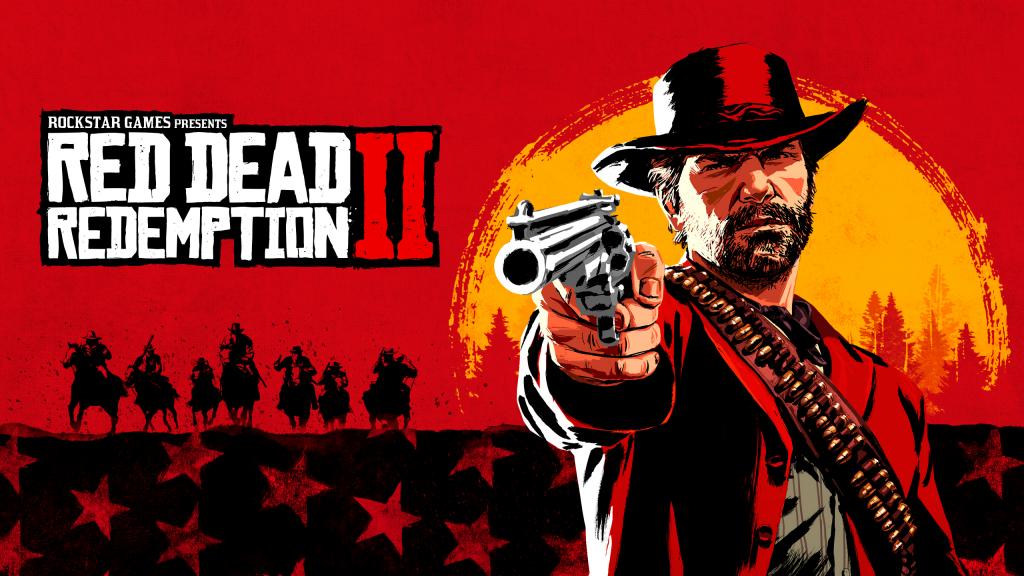 In the vein of The Witcher 3, players assume the role of Arthur Morgan, a gun-toting cowboy criminal who is regularly forced to make difficult decisions throughout the 35+ hour-long plot.
The entire environment in the game is beautifully detailed and every move has a significant impact, both literally and figuratively. These minor nuances provide an even more intense sense of reality to its environment, even if some aspects, like the painfully long animal-skinning animation, can feel somewhat dull.
You may like Red Dead 2's traditional Wild West setting if you enjoyed exploring The Witcher 3's enormous environments and expertly created plot.
Assassin's Creed Odyssey
Xbox One, PlayStation 4, and PC
For a game that has been around for a dozen years, Assassin's Creed Odyssey is a breath of fresh air, delivering an original tale set in ancient Greece.
By allowing players to kick foes off ledges in the style of 300, this game further blurs the barrier between reality and power fantasy.
From an artistic standpoint, Odyssey is an excellent open-world game that can compete with The Witcher 3 in terms of graphic quality.
For the first time ever, the series' combat has been made more cinematic with a number of gameplay refinements and new finisher moves.
GreedFall
Xbox One, PlayStation 4, and PC
Taking place in a magically enhanced version of the 17th century, GreedFall is an independent action role-playing game. A noble family is troubled by a mystery illness, which prompts them to journey to a recently established mystical island in search of a cure. Players assume the role of De Sardet.
Over time, players find themselves in a war between island locals and invading colonists, which they are forced to intervene in.
As a result of the game's commitment to player freedom, you can choose which group to support or remain neutral during the entire game.
However, despite the fact that Teer Fradee's island is smaller than Witcher 3's Continent, gamers can still look forward to stunning scenery and an ever-changing open environment.
Monster Hunter World: Iceborne
Xbox One, PlayStation 4, and PC
Until Capcom decided to focus on refining the franchise to cater to Western consumers, Monster Hunter games have only ever appealed to a much narrower demographic than the general public.
By adding even more quality-of-life enhancements and certain game-changing tools and approaches, Iceborne expands on the foundation Monster Hunter: World laid.
In order to fully immerse you in the fantasy world of the game, tiny elements like monsters accruing scars and unique weapon animations for each attack are essential.
Mastering MH's 14 weapon varieties, which include swords of all kinds and sizes, will be an enjoyable challenge for those who enjoyed combat in The Witcher 3.
Middle Earth: Shadow of War
PlayStation 4, Xbox One, and Nintendo Switch
Open-world action RPG Shadow of War is a sequel to 2014's Middle Earth: Shadow of Mordor, which was released in 2014. Players take on the role of Talion, an elf lord's spirit inhabiting the body of a ranger.
Together, they set out to create a mighty ring and assemble an army capable of taking down Sauron's wicked empire.
Shadow of War expands on the role-playing features of the original game's Nemesis system by allowing players to design their own techniques for accomplishing tasks, in addition to chopping and slashing their way through the bad guys.
If you enjoy the fast-paced action of The Witcher 3, you'll have no problem taking down Orcs and other foes with Talion's lethal abilities.
Horizon Zero Dawn
PlayStation 4
There are some parallels between The Witcher 3 and Horizon Zero Dawn, a PlayStation 4 exclusive. Aloy, a hunter-gatherer from the Nora tribe, is an outcast in the post-apocalyptic world where mechanical animals, known as the Machines, have taken over. She is trying to show her value and be accepted into the Nora tribe.
However, encountering lethal Machines in the open world can feel like hunting down ethereal creatures despite its tale being less complex than The Witcher 3's. Aloy's wooden bow isn't much of a weapon against the artificial creatures at first.
But as you progress and acquire more tools and upgrades, Aloy is able to scan enemy bodies and construct distraction items as well as hack some machines to fight with her, making the game more enjoyable.
The Elder Scrolls V: Skyrim
PlayStation 4, Xbox One, Nintendo Switch, and PC
Aside from putting Geralt of Rivia into the game, which many people have already done, Skyrim is the closest you can come to The Witcher 3.
Alduin the World-Eater, a dragon feared to bring the end of the world, is the focus of the game, which takes place 200 years after the events of Oblivion. A powerful Dragonborn has access to a wide range of spells, as well as a wide range of weapons.
Even though the map of Skyrim may be smaller than that of The Witcher 3, it's just as full of hidden treasures, interesting NPCs, and regions that reward exploration.
In addition, you can ride a horse across the Old Kingdom, but don't anticipate it to be as charming as Roach was on his voyage.
Kingdom Come: Deliverance
Xbox One, PlayStation 4, and PC
Open-world action RPG Kingdom Come: Deliverance takes place in a medieval open-world full of intricately textured objects and a dynamic day/night cycle.
Player-controlled A blacksmith's kid who joins the fight against the invading raiders after his family and community are wiped off. In a broader sense, the death of Emperor Charles IV forces two of his heirs to wage war on each other for the throne during the Holy Roman Empire.
Kingdom Come: Deliverance's medieval-based combat can be incredibly gratifying once you get past the high learning curve, despite the absence of any otherworldly foes or magic spells.
In addition, fans of The Witcher games and literature may like how well the game adapts historical events for its plot.
Hellblade: Senua's Sacrifice
PlayStation 4, Xbox One, Nintendo Switch, and PC
Senua's Sacrifice is a unique take on the action-adventure genre. As a warrior on a journey to save the soul of her dead lover from the underworld, she is plagued by a terrible mental ailment she believes to be a curse known as "the Darkness," which she believes to be a curse.
Like Geralt's search for his kidnapped daughter Ciri in The Witcher 3, this is evocative of Geralt's own journey in The Witcher 3.
Hellblade isn't a role-playing game, but players may nevertheless find themselves identifying to Senua and sympathizing with the choices she makes during the 10-hour lengthy storyline.
Dragon's Dogma: Dark Arisen
PlayStation 4, Xbox One, Nintendo Switch, and PC
Capcom's action RPG, Dragon's Dogma: Dark Arisen, takes place in a fantasy world comparable to The Witcher 3. It's up to you, the Arisen, to take down a dragon, but this one isn't your run-of-the-mill beast.
Death and a wide range of paranormal happenings are both predicted by legends to be heralded by it.
A lot more character classes, builds, and playstyles are supported than in The Witcher 3, but the major focus of the game's combat is still defeating gigantic monsters.
You may want to give Dark Arisen a try if you've exhausted all of your other fantasy RPG options. For a fraction of its retail price, it's accessible for all current-generation consoles.
Vampyr
Xbox One, PlayStation 4, and PC
In keeping with Dontnod Entertainment's history of developing engaging narratives, Vampyr is a third-person action role-playing game.
Your position is that of Jonathan Reid, a doctor who gets turned into a vampire and struggles to balance his professional obligations with his voracious appetite for blood.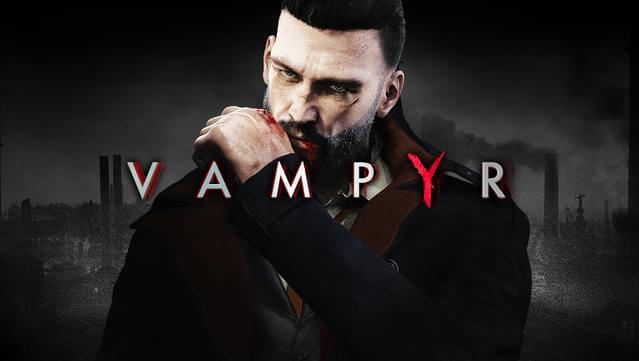 As a monster-hunting Witcher, Geralt had a similar identity crisis as he came to terms with his own predicament.
When it comes to role-playing, Vampyr doesn't hold back either, giving players lots of ways to express themselves, ways to complete objectives, and a skill tree that lets you customize the game to your preferences.
The Witcher 2: Assassins of Kings
Xbox 360 and a personal computer are the two available platforms.
The Witcher 3's predecessors may seem like a no-brainer, but they're so overshadowed by the third installment that many people may overlook them. The Witcher 3 employs many of the same elements as The Witcher 3's archaic combat in its 2011 sequel.
The Witcher 2 is broken up into chapters, each of which contains a big area with side objectives, unique characters, and hidden treasures. The Witcher 2's writing is excellent and adds much to the narrative of this universe, as well as expanding the relationships between Geralt and other characters like Triss.
Assassin's Creed Odyssey
Microsoft Windows, PlayStation 4, Xbox One and Nintendo Switch, as well as PC and Google Stadia
In terms of games like The Witcher 3, any of the most recent Assassin's Creed games is a good bet for those looking for epic adventures, but Odyssey gets the nod because it marks the time at which Ubisoft's franchise truly embraced role-playing aspects. Players will be able to choose their own course through the game's narrative, which is a departure from the previous Assassin's Creed games.
In the game's vast open world, which combines historical and fictional elements, players will encounter breathtaking vistas and little but intriguing details. Despite not quite reaching the level of The Witcher 3, Odyssey's plot and combat/progression systems are decent enough.
Kingdoms Of Amalur: Re-Reckoning
Platforms include: PlayStation 4, Xbox One, Nintendo Switch, and a personal computer or laptop.
The Witcher 3 and Kingdoms of Amalur both shine in various areas. There isn't much to say about the tale, but the combat is slick, fast-paced, adaptable and imaginative; it's a nice contrast. The protagonist lacks Geralt's individuality, but players have plenty of freedom to build their own heroes through Kingdoms of Amalur's customization possibilities.
However, Kingdoms of Amalur's fantasy world is significantly more vibrant than that of The Witcher 3 in terms of color and visual appeal. Kingdoms of Amalur is the perfect choice for anyone looking for a high-octane action RPG.
Greedfall
PS5, PS4/Xbox One, Xbox One/PC platforms
Greedfall places the player in the shoes of a noble ambassador who is touring a mostly underdeveloped island. Fans of The Witcher series will like the ARPG's distinctive third-person perspective and wide variety of melee and rifle weaponry.
More than simply fighting may be found in the lively natural environment, which is teeming with unique monsters to meet and defeat. All of this can be done while building relationships with strong politicians on the island and bringing peace to the various groups.
Cyberpunk 2077
Playstation 4, Xbox One, Windows PC, and Google Stadia The PS5 and Xbox Series X/S versions of Cyberpunk 2077 are scheduled for release in 2022.
For a followup to The Witcher 3, CD Projekt Red's Cyberpunk 2077 had high expectations; sadly, the PS4 and Xbox One versions of the game were beset with issues at launch. As an action RPG, the PC version of the game is significantly more engaging, enabling its strengths to shine through more clearly.
Night City, a busy metropolis studded with buildings emblazoned with the sigils of companies, towers over gang-torn streets in Cyberpunk 2077's finest achievement. Cyberpunk 2077's fascinating plot, realistic NPCs, and intricate universe are reminiscent of The Witcher 3 despite its third-person perspective.
Dark Souls 2 & Scholar Of The First Sin
PlayStation 4, PlayStation 3, Xbox One, Xbox 360, and PC
The Dark Souls trilogy and The Witcher games share many similarities. There are plenty of hidden objectives and hard fighting to be found, as well as intricate stories that need reading in-game text to fully comprehend. Of contrast, the healing systems in the second Dark Souls game make it the most reminiscent to the Witcher series of games.
In the most desperate of circumstances, healing in front of a boss will not restore HP rapidly enough to prevent death because of the addition of Lifegems and the slowness with which Estus Flasks must be consumed. As a player progresses in The Witcher, it is important to learn to rely less on immediate recovery after mistakes in attack or dodge technique and more on tactical healing over time.
Sekiro: Shadows Die Twice
Google Stadia, PlayStation 4, Xbox One, and PC
The Witcher games are among the only video games that place such an emphasis on swordplay. There are numerous ways to use Geralt's steel and silver blades, each of which has a distinct purpose. It's a definite way to lose a fight if you use the same strategy every time.
Sekiro: Shadows Die Twice is one game that comes close to The Witcher 3 in this aspect. There are many difficult bosses and opponents to defeat in this realm steeped in Japanese mythology, and Wolf, the protagonist must use his katana in a variety of ways. For those who prefer a grim fantasy environment, the emphasis on mythology and the paranormal is a major selling point.
Salt & Sanctuary
Xbox One, Sony PlayStation 4, Microsoft Windows PC, Nintendo Switch
There are a lot of ARPG games that have a lot of exploration and backtracking. It's wise to make a smart retreat when facing an overwhelming enemy and return with better gear or a higher level.
Salt & Sanctuary is a wonderful choice for gamers who want to explore dangerous and dark environments while killing scary foes in well-executed combat. Stressing out players is a good thing, since it motivates them to make better long-term judgments rather than short-term ones, rather than making rash mistakes in the here and now.
Ghost Of Tsushima
PS5 and PS4 are supported.
Ghost of Tsushima has a beautiful location, dramatic duels, horse-riding, and excellent dialogue that makes it feel like a Japan-influenced Witcher game. As Jin Sakai, one of the island's most formidable swordsmen, players are entrusted with driving the Mongols from Japan.
The aesthetics and landscape design in this game are incredibly stunning, making exploration of the different fields and forests a treat in and of themselves. It's not just that the game is filled with wacky characters, but that it's also chock full of missions to save the Japanese people from a wide variety of enemies, both Mongol and otherwise.
God Of War
After all, remaking God of War could've been a terrible concept, but the team at Santa Monica Studio managed to produce one of the greatest action RPGs ever.
Anyone with a PS4 should possess God of War, which is easily one of the best games ever made. Even surpassing the quality of The Witcher 3!
Kingdom Come: Deliverance
Xbox One, PlayStation 4, Nintendo Switch, PC, Amazon Luna
While no two games are exactly alike, Kingdom Come: Deliverance may have the strongest resemblance to The Witcher 3's environment. Kingdom Come: Deliverance's Bohemia, on the other hand, is a grimy, filthy environment that places a high value on realism. As a dark fantasy, Kingdom Come is the Earth version of The Witcher 3.
There is a lot to see and do in Kingdom Come's expansive open-world, which is both challenging and beautiful. As players progress through the game's difficulty curve and gain proficiency with their chosen weapon (or a variety of weapons), they will find that the first-person combat can be quite challenging. Kingdom Come, like The Witcher 3, is an immersive sim that strikes a gloomy tone and requires players to work hard for every victory.
Horizon Zero Dawn
Seeing as Horizon Zero Dawn was one of the best PS4 games ever, its arrival on PC is a win-win for everyone who loves gaming.
One of the most memorable gaming experiences is exploring a gorgeous post-apocalyptic landscape filled of robotic dinosaurs.
Mass Effect 2
PlayStation 3, Xbox 360, and PC are all supported.
Most of the BioWare games from their heyday are a perfect match when looking for games like The Witcher 3. Mass Effect 2 is a must-play for everyone who enjoyed The Witcher 3's storyline.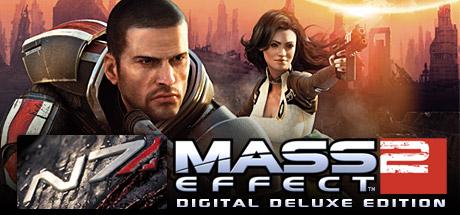 Mass Effect 2 and The Witcher 3 share enough commonalities to satisfy the role-playing needs of any player, even if the BioWare games tend to place greater emphasis on party dynamics, individual character tales, and other such aspects of gameplay. Where these two games diverge is in their respective settings, which is where the following game comes into play.
A collection of BioWare's trilogy, Mass Effect Legendary Edition is available on PlayStation 4, Xbox One, and PC.
Dragon Age: Inquisition
PlayStation 4, PlayStation 3, Xbox One, Xbox 360, and PC
In order to enjoy games like The Witcher 3, players need a fantastical setting, and the Dragon Age series provides just that. Almost any game in the series will do, but Dragon Age: Inquisition's modern touches make it a little more approachable.
You should play Dragon Age: Inquisition if you like The Witcher 3 because of the gorgeous scenery, exciting story, and fun combat. These are just a few of the numerous reasons you should do so.
Bloodborne
Any player looking for a game that matches the tightness and difficulty of the combat found in The Witcher 3 should check out Bloodborne.
Bloodborne's fast-paced combat will be familiar to fans of The Witcher 3, but it's not the only thing that makes the game appealing. Bloodborne's stunning Gothic setting contains a variety of Lovecraftian aspects that make the game's stages equally unsettling and interesting to explore.
Monster Hunter: World
Xbox One, PlayStation 4, and PC
As a Witcher, Geralt has been hired to kill a lot of monsters in order to earn money. Doesn't Monster Hunter: World do the same thing?
CD Projekt Red and Capcom appear to have grasped this and are working together to make Geralt a part of the game. You can play as Geralt in Monster Hunter: World if you want to play as him in a completely new game.
Monster Hunter: Rise is a fantastic alternative for Nintendo Switch users, just as good as Monster Hunter: World. The map size in Rise is less than in World, but the main gameplay loop is the same, and it's a lot of fun as expected.
Middle-Earth: Shadow Of Mordor
PlayStation 4, PlayStation 3, Xbox One, Xbox 360, and PC
There are a plethora of video games featuring high fantasy settings, making it difficult to pick one that does the setting properly. Thanks to its well-established and famous setting, Middle Earth: Shadow Of Mordor manages to avoid this issue.
Because the game is so enjoyable to play, the visceral fighting is an utter delight in every meaning of the term. Shadow of Mordor is unquestionably a rewarding and pleasurable experience for anyone who plays it.
Assassin's Creed Valhalla
Developer: Ubisoft
The latest installment in the Assassin's Creed series relies heavily on Norse tales and stories to satisfy your Witcher appetites. Viking raider Eivor and his family arrive in old England, where you take control of him. In the Anglo-Saxon kingdoms, you'll need to build a strong base, perfect stealthy warfare techniques, and use political influence to your benefit. There are a plethora of side missions, events, and secrets to be found in Assassin's Creed Valhalla, and they're brought to life by a fascinating blend of tongue-in-cheek pranks and dramatic narrative twists. Even though Ubisoft's game was published in 2020, it hasn't been bashful about keeping it fresh with frequent free seasonal events and larger additions like Wrath of the Druids.
Greedfall
Developer: Spiders
For those looking for a new fantasy realm to conquer, RPG Greedfall should be on your list of games to play. With a band of comrades, you travel through the recently populated continent of Teer Fradee, battling monsters and a horrible sickness known as the malichor. Besides battling and exploring, you'll have to deal with factions, make crucial decisions (and live with the repercussions), and form relationships with your teammates. Baroque aesthetics and diplomatic designs make it worth a look even if it is not as polished as other RPGs in the fantasy genre.
Fable Anniversary
Lionhead Studios is the developer.
The first Fable is another classic that belongs in the same category as The Witcher 3 when it comes to the best Western role-playing games ever made. As of this writing, Albion has been updated for the PC and Xbox 360, bringing the graphics up to date while preserving its captivating appeal. Players can devour crunchy chicks and disobey the law only to grow horns and turn pale thanks to the ambitious morality system, which was pioneering in its day for the way it took player actions into consideration while also warping their looks. As a fan of The Witcher, it's hard to blame Fable Anniversary if you're seeking for something nostalgic that treads on the same territory as The Witcher.
Dragon Age: Origins
Developer: BioWare
There is a lot of crossover between Dragon Age: Origins and The Witcher 3 because to the medieval backdrop, diversified cast, and game-changing dialogue options. The Witcher 2 still stands the test of time on modern platforms despite being over a decade old, and it played a significant role in the RPG renaissance that led to The Witcher 3. This is a must-play for anyone who like games like The Witcher 3 and wants a challenge. The combat is tough but fair, and the conversation is quick and consistent throughout the 40-hour story.
Divinity Original Sin 2
the Larian Studios team
As a top-down RPG, Divinity Original Sin 2 will appeal to fans of old-school RPGs and tabletop gamers who are searching for more depth in systems than The Witcher 3. To top it all off, you'll get to explore a lively world full of memorable characters and enjoy four-player drop-in/drop-out co-op with your pals. There are many world builders and storytellers at Larian, and they share a similar skill set with CD Projekt Red in crafting epic narratives that span 50+ hours without becoming tedious.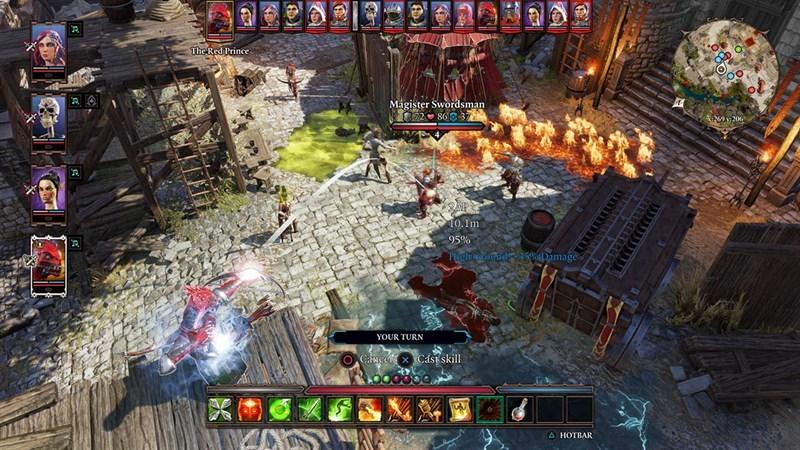 FAQS:
Is any game as good as The Witcher 3?
BioWare titles during their golden age are a wonderful match for The Witcher 3 when it comes to similar games. If you were immersed in The Witcher 3's story, then Mass Effect 2 is a must-have for you.
Is Witcher 3 best game ever?
Open-world RPG The Witcher 3: Wild Hunt is the best to come out of this age. It was a good investment. It provided you with a lovely open world in which to explore and have pleasure. It's got a great tale and a lot of fun side quests.
Is Witcher 3 better than Skyrim?
A player's perspective on Skyrim and Witcher 3 will differ greatly based on their personal interests and gaming styles. For the most part, Witcher 3 is a more enjoyable and gratifying experience than its predecessors.