You'll need a fast and dependable internet connection if you're gaming. It's a must. You'll experience reduced lag, faster speeds, and win more games as a result of these changes.
The quality of your internet service is one of many aspects that go into creating a great gaming experience. No matter if you're playing an online game or not, a poor internet connection will impair your gaming experience.
While it's common knowledge that online gaming relies largely on fast, dependable internet, it's also true that offline gaming relies on it, albeit to a lesser amount. As a result of today's global interconnectedness, the vast majority of PC games are now downloaded rather than installed via external media.
Internet problems can cause annoyance and poor download speeds as well as a lack of access to new games.
It doesn't matter if you're playing online or offline; you still need to know which internet service providers (ISPs) are the finest for gaming.
The best Internet service providers (ISPs) for PC gaming will be discussed in the sections that follow.
In the United States, internet service providers (ISPs) are spread out across the country. Even though they are better than cable connections, Google Fiber and other optical fiber providers, for example, are far more isolated than giants like AT&T and Xfinity by Comcast. Consequently, we've ranked the largest ISPs in the US based on their gaming compatibility.
At least one Internet service provider (ISP) should be available to all Americans regardless of where they live, regardless of whether or not they have the best options in their area. These will be covered in the following sections.
Verizon FiOS
Verizon ranks as the country's No. 4 Internet Service Provider (ISP). As bad as Verizon's satellite service is, its FiOS (Fiber Optic Service) is far superior to that of any of the other four major providers.
Unfortunately, while Verizon FiOS is the largest fiber optic internet provider currently in the US, it is still expanding at a relatively slow pace. As a Verizon FiOS customer in the Northeastern United States, you're in for a treat. Satellite is a terrible choice for online gaming unless it is your only alternative.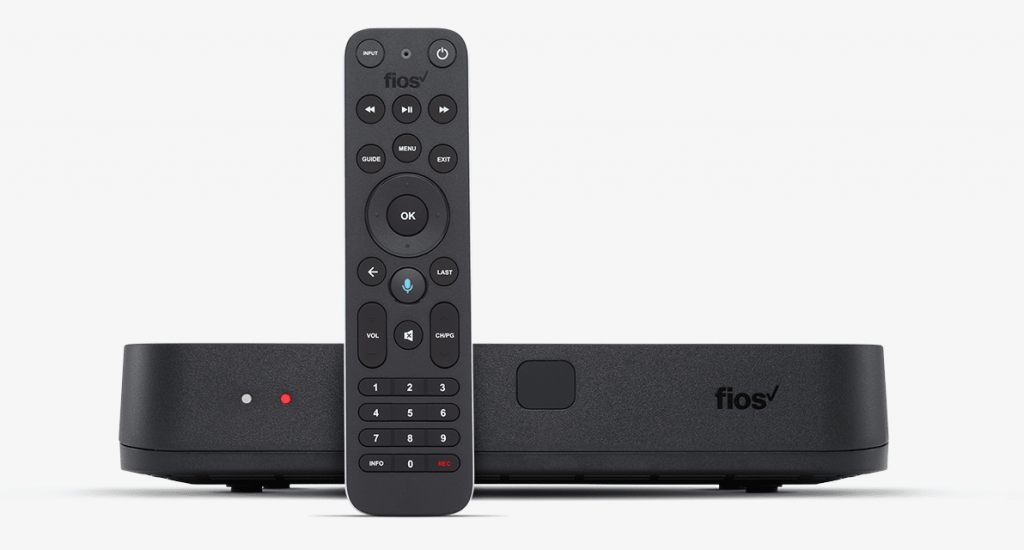 With the consistent gigabit speeds provided by fiber optics, satellite (which Verizon offers through HughesNet) internet service is slow, full of jitter and unstable in poor weather. Unless you have no other choice, we do not advocate satellite internet at all – even cell phone connection is better than satellite!
Xfinity and Cox
As the largest Internet service provider in the United States, Xfinity (or at least Comcast, its prior company name) is likely familiar to you. If you don't reside in an area served by Comcast, your only options for internet access are likely to be satellite or cellular.
The quality of Cox's internet service is comparable to that of Xfinity's, despite the fact that Cox serves only a fraction of its subscribers. If you don't have access to a fiber optic internet provider, Cox or Xfinity are your best options.
Jitter, lag, and stability are all about the same for both Cox and Xfinity, as are the speeds they offer. With Xfinity, you can get 2 Gbps speed in select places, whereas with Cox, you can only get 1 Gbps service.
The average gamer doesn't need much more than gigabit internet unless they're streaming or downloading a lot of large files.
If games continue to become more demanding in the future, this could alter. For example, a streaming game service like Google Stadia requires a lot of bandwidth.
AT&T U-Verse
The U-Verse service from AT&T can be a bit perplexing. FTTN VDSL2, the next generation of DSL service, has a maximum download speed of around 100 Mbps, but AT&T U-Verse, the only DSL service available to most of the United States, may be too slow for most gamers (it has a maximum download speed of roughly 18 Mbps).
Additionally, the term "FTTN" refers to fiber optic cable being run to the customer's dwelling, which is also known as Fiber-To-The-Node. Faster speeds are possible with VDSL2 since it uses a higher frequency DSL protocol. For gamers, 100 Mbps is a better number, but it isn't quite in the Gigabit range yet either.
AT&T, on the other hand, does offer fiber-optic services in select locations. VDSL2 and fiber-optic services will be sufficient for the majority of gamers, but their base DSL service is only adequate for the most casual of gamers.
The only challenge with AT&T U-Verse is finding a location with access to the company's speedier services. In terms of jitter, AT&T U-Verse is far better than Xfinity and Cox, but their latency can be a bit more noticeable. However, in terms of overall quality, they are comparable to Xfinity and Cox.
Charter Spectrum
After Xfinity, Charter Spectrum is the second-largest cable internet provider. As a result, Charter also services a large portion of the United States, as well. However, despite being on par with Xfinity and Cox in terms of features, their service falls short in the real world. The jitter and latency of Spectrum are comparable to those of Xfinity and Cox, although they lag behind U-Verse.
Charter offers 100 Mbps internet service as a starting point. That's a respectable starting speed for any gamer, even if it comes at a high price. Even so, in some regions, they can reach rates of up to Gigabit Ethernet.
Xfinity and Cox are both cable internet providers, and Charter Spectrum is a third option. Even though their average latency is significantly behind, they nevertheless provide an excellent gaming service to the majority of the United States. You can't go wrong if they're the sole provider in your area.
Century Link
On this list, Century Link is the final significant US ISP. However, their service is still inferior than that of Charter Spectrum, as previously said. For all of the ISPs we've featured thus far, their average jitter and latency are considerably worse than the others.
However, Century Link is still a decent service provider. Particularly impressive are their velocities. Residential clients can expect speeds of up to 140 Mbps on their VDSL2+ service. Plan speeds of up to 100 Gbps are available to business users, in particular.
Satellite internet and anything slower than CenturyLink's service are the only alternatives on this list that are worse than CenturyLink. As a result, CenturyLink is a considerably better alternative than AT&T U-Verse DSL if that is your only other option.
You can't go wrong with any of these companies. All but a few of them have gigabit connectivity. While some gamers may not be pleased with anything less, the great majority of gamers will be satisfied with options other than DSL or satellite internet.
There are certain drawbacks to fiber-optic services, but overall, they are the best in terms of stability, latency, and other nuisances.
VDSL2 might be an adequate alternative to cable internet for most gamers, but cable internet is the best option for serious gamers.
If you want the best fiber-optic internet, you may have to relocate, but for the most part, gamers won't have to make such a drastic change.
Here's a brief glance at our top selections for the best gaming internet service providers in 2022.
AT&T
AT&T is one of the fiber providers that offers more affordable options with unlimited data. Plan speeds range from 10Mbps to 940Mbps, making it simple to stream content to several devices at once.
AT&T has a wonderful deal for gamers, and it's fast. In Stadia, you're right there with the action. With your new 5G phone or AT&T Fiber, you'll get six months of Stadia Pro for free. Download games for free and have fun on the go.
Suitable for:
High-speed Internet service
Gigabit-speed fiber optics
a top-notch level of client care
What It's Not:
Contract must be for a minimum of one year.
First-year prices will rise after that.
Features:
Speeds range from 10Mbps to 940Mbps, and first-year pricing is subsidized.
FCC data show that AT&T DSL speeds are over 86% accurate, and fiber speeds are 99.9% correct, according to AT&T.
Exceptional help: Many AT&T customers rave about the company's helpful and patient customer service agents.
Xfinity
Cable and fiber internet options from Xfinity offer speeds ranging from 25Mbps to 2GB, making it one of the nation's largest suppliers of internet service.

Off Xfinity Professional speeds for all gamers — The ability to react quickly. The ability to use one's hands and eyes together. Years of hard work and dedication to mastering a certain skill set. Fans and professionals alike rely on lightning-fast Internet speeds to play their favorite games. Xfinity is here to help you win, so get your friends together and join in the fun.
Suitable for:
dependable and trustworthy
Widespread accessibility
There is a lot of room to store things.
What It's Not:
For the best prices, you must sign a contract.
There is a lack of customer service.
Features:
Bundle-friendly: Xfinity offers a wide variety of ways to save money by bundling multiple services together.
You can increase your plan to unlimited data, but you'll have to pay an additional monthly fee.
Nearly wherever you go: Xfinity's service is available in nearly every zip code in the United States, making it extremely convenient for customers to get online.
Frontier
Frontier's fiber alternatives are limited, but their DSL coverage is excellent. Plan prices are on the lower end, but you have a wide variety of alternatives to select from, and the speeds aren't as fast as the competition.
Fast-paced gameplay requires a low ping, and Frontier delivers just that. As part of a pleasant gaming experience, the ping rate evaluates how quickly information is transmitted from your computer to the game servers and back again. Internet speeds and ping rates are critical for online gaming to avoid latency difficulties.
Suitable for:
Contracts are not required.
There will be no data limits.
PfP (Price-for-Every-Life)
What It's Not:
There is only a little amount of fiber readily available.
Ratings of poor customer service
Features:
Several options: Frontier offers both DSL and fiber-optic internet for your residential service.
Fiber optic internet is only available in a few states, however DSL is available in most areas.
In addition to no contracts and no data overages, Frontier offers a Price-for-Life option that locks in your cost for the rest of your life.
Verizon
As a leader in fiber optic technology, Verizon also provides some of the greatest customer service in the business. Adding a television to your package gives you even more customization options.
With Fios Gigabit Connection, Verizon has a secret weapon: ultra-fast, fiber-optic internet. Fiber-optic networks, in contrast to cable internet, use light to transmit data across optically pure glass strands rather than metal wires and connectors, which are more susceptible to corrosion in harsh climates. Faster and more dependable gameplay means less lag and lower latency for gamers.
You'll be able to download a 100GB game in no time at all thanks to download speeds of up to 940Mbps. For multiplayer, first-person shooter games, where even the slightest lag in ping rate might be the difference between life and death, upload speeds of up to 880Mbps are perfect.
Suitable for:
These are some of the most rapid rates available.
Excellent response to the needs of clients
Discounts available to Verizon Wireless customers
What It's Not:
Coverage is really difficult to come by
Expensive in comparison to other options
Features:
As high as 940 Mbps, Verizon's Fios Gigabit Connection package is famed for its lightning-fast speeds.
It's unusual to see a large, high-speed provider like Verizon provide unlimited data, but they do.
Verizon offers a slew of promos, including $500 in free money if you switch from another provider and special introductory rates and offers.
CenturyLink
CenturyLink offers reasonable download and upload speeds for a wide range of applications, with no data usage penalties. The lack of customer support is a price worth paying to avoid long-term contracts and fees for many customers.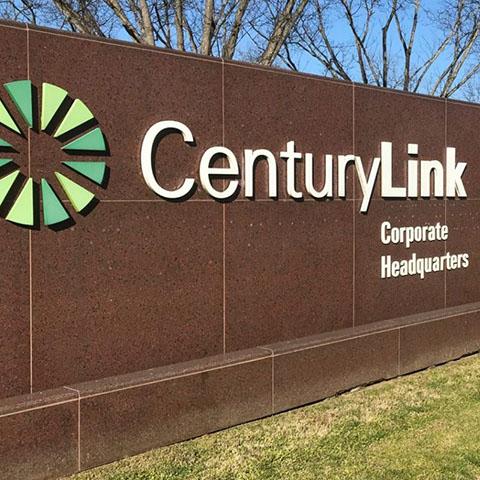 Suitable for:
DSL plans come with a price guarantee.
Contracts are not required.
No severance pay
What It's Not:
Gigabit Fiber is not widely available.
Performance at a slower rate
Features:
CenturyLink's Price-for-Life promise ensures that your rates will not increase at any point in the future.
CenturyLink offers similar speeds to other carriers, but at a much lower monthly cost.
If you find a better offer elsewhere, you won't be charged cancellation fees because there are no commitments to sign.
Spectrum
You can save money on your monthly cost by bundling your internet, cable TV and phone service with Spectrum. With speeds of up to 940Mbps, it's an excellent all-around choice.
Because Spectrum's internet plans are designed for both casual and professional gamers, they're a great option for everyone. It's possible to get 400Mbps internet service if you sign up for the provider's Internet Ultra plan. In addition, all of the provider's internet plans come with unlimited data. Playing and streaming games without worrying about data overages is now possible. The Internet Gig package, which offers download rates of up to 940Mbps if you live in a service area, may also be available to you.
Suitable for:
Contracts are not required.
The majority of places have it.
a top-notch level of client care
What It's Not:
The price tag on this can quickly mount.
The use of optical fibers for data transmission
Features:
With a $500 credit when you buy a new internet package, Spectrum will assist you break your contract and move over to its services.
Spectrum internet plans have no data caps, so you may stream without fear.
Compared to AT&T, Spectrum provides faster and more dependable speeds.
RCN
However, RCN's price is among the most competitive in the industry despite the fact that it serves only a small portion of the country. For the time being, the company's fiber network is expanding, however service is mostly available in major cities.
No matter what high-bandwidth activity you select, RCN's fiber-rich internet provides Gig-speed internet. When compared to cable, this means faster internet speeds, less bandwidth, and more dependable gameplay.
Suitable for:
Cost-effective pricing
High-speed fiber optics
All-you-can-eat streaming
What It's Not:
Service area is rather small.
Bundling choices are rather limited.
Features:
RCN fiber internet is becoming more widely available, although it is not yet available in every service region. However, it is particularly prevalent in New York City, Chicago, and Washington, D.C.
Personal service: RCN is a smaller company, thus it provides more individual support for your internet service plan.
There are no restrictions on how much you can watch, thanks to RCN's unrestricted access to the internet.
Viasat
Viasat's service area is much larger than that of most cable or fiber optic internet providers, but the service is slower. With certain plans, you'll have to sign a contract, but you'll save money in the long term.
Suitable for:
Some plans offer limitless data usage.
DIRECTV and DIRECTV can be combined to save money.
Satellite networks have been expanded.
What It's Not:
Slower than the majority of providers
Not the most affordable options available.
Features:
Viasat's coverage extends to 98 percent of the country, including rural and less inhabited places where internet service is difficult to obtain.
With some plans, Viasat does not limit the amount of data you can use.
Free installation: Viasat will install your satellite for you free of charge when you sign a contract, despite the fact that it is a difficult task.
Cox Communications
Although just a small portion of the country has access to Cox, customers are enthusiastic about the level of customer service and assistance they receive. For light or heavy streaming, there is a wide range of internet services to choose from.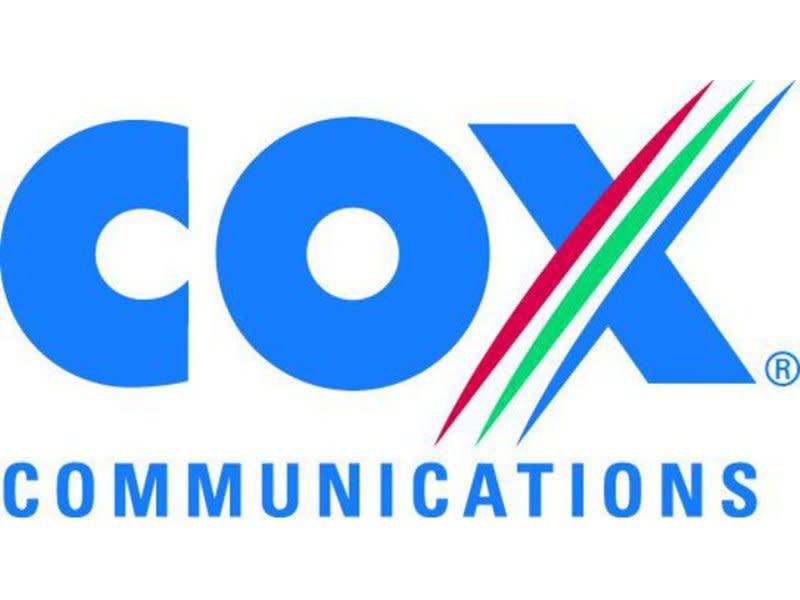 By launching Elite Gamer, Cox has improved the connection between game servers and players throughout its internet network by up to 32%.. The ideal solution for the die-hard gamer.
In terms of download rates in megabits per second, the service does not provide greater bandwidth. For people who play highly interactive games like online shooters, latency, or response time, is particularly important. More than 6 million homes in 18 states are served by Cox, and this type of technology could help the company retain its most ardent consumers, those who simply cannot tolerate slow internet.
Suitable for:
a large number of options
Streamlined programs for low-volume users
a top-notch level of client care
What It's Not:
Expensive in comparison to other options
A contract is required.
Features:
Cox doesn't force you to pay for speeds you don't need by offering affordable internet plans with slower speeds for those who use the internet less frequently.
Customer satisfaction: This kind of customer service and support is hard to come by in the telecommunications sector.
Cox's Panoramic WiFi app allows you more control over your internet, mimicking mesh wifi for better internet coverage in your home.
Suddenlink
Suddenlink's top plan, with speeds up to 1000Mbps, comes with a price lock. If you can get introductory pricing, that's excellent. Just know that prices will go up after the first year.
Did you know that the average amount of time spent playing video games online is over seven hours each week? To a gamer, it doesn't matter if it's 7.11 hours or not. Among the most important considerations are things like a quick response time. Unless you have the bandwidth to play a fast-paced game in real-time, why bother? Gamers are a major fan of Suddenlink's internet plans and internet speeds because of this reason.
Suitable for:
Internet access for a reasonable price
Internet speeds that are lightning fast
On its quickest plan, Price-for-Life
What It's Not:
Additional costs are more expensive than those of other suppliers.
The price of several plans went up after the first year of promotional pricing.
Features:
Suddenlink is available in locations where there are few options for internet service, such as rural and remote areas.
Although Suddenlink is located in rural locations, it nonetheless delivers speeds of up to 1,000 Mbps.
Plans that are less expensive: Suddenlink offers internet service that is less expensive than many of its competitors, with plans starting at just $35 per month.
FAQS:
What ISP do gamers use?
Fast speeds, minimal latency and a wide service area make Xfinity the finest gaming Internet service provider for the vast majority of gamers. Xfinity is the best cable internet provider in terms of speed, according to our most recent speed report.
What ISP has lowest ping?
We've narrowed it down to the finest internet service for gaming: If you're a serious gamer, you'll want to get Verizon Fios. According to our tests, it provides connections with the lowest average latency. Second-best average upload and download speeds are also available.
Is Google Fiber good for gaming?
What makes Google Fiber such a great gaming connection? For data transmission, Google Fiber makes use of fiber-optics, which utilize glass and lasers. As a result, you get a reliable, high-quality, and low-latency internet service at your home. As a result, gamers prefer Google Fiber as their internet service provider when it comes to gaming.